Contact Us
Civic Center Complex
1 NW Martin Luther King Jr Blvd
Evansville, IN 47708
Get Directions
|
Location Details
Business: (812) 435-5210
Fax: (812) 435-5023
Hours: 8:00 AM - 4:30 PM
In this Department
County Boards & Commissions
Topics of Interest
Department Home
More Information
Surveyor's Office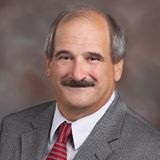 Jeff Mueller, P.E. - Vanderburgh County Surveyor
Office Information
The Vanderburgh County Surveyor's Office maintains the public land survey system and all legal drains within the county. The County Surveyor also reviews and recommends approval of drainage plans for the Vanderburgh County Drainage Board.
The Surveyor's Office is open Monday-Friday between the hours of 8:00AM-4:30PM, and is closed on all county observed holidays.
---
Latest News
-Vanderburgh County Surveyor Jeff Mueller will be speaking at the 2018 Erosion Control Workshop hosted at Hornville Tavern by the City Engineer's Office and the Soil & Water Conservation District. Click here for a flyer for the event.
-Click here for a copy of the latest Drainage Board Agenda.
-The 2018 Drainage Specifications are available. The cover sheet can be found here. This document contains links to all of the portions of the 2018 Drainage Specifications that are currently available. These documents can also be found in the Document Center found in the bottom left-hand margin. The Heavy Mowing Section will be available soon.
-The Vanderburgh County Drainage Board has changed the Drainage Code, and these changes will take effect on 01/01/2018. The fully revised Drainage Code will be added as soon as it is available. These changes will also include a new section containing a Technical Memorandum, which can be found here or underneath "Useful Links" at the bottom of this page.
-To access Surveyor's Office Forms such as the Drainage Easement Encroachment Agreement or the Obstruction Petition Packet, please visit this page and select "Surveyor's Office" under the Department/Division search field. These forms can also be found in the Document Center found at the bottom of the left-hand margin.
-Click here for a full list of meeting dates for the Vanderburgh County Drainage Board.