Contact Us
Water & Sewer Utility
1 NW Martin Luther King Jr Blvd
Civic Center Complex, Room 104
Evansville, IN 47708
Get Directions
|
Location Details
Phone: (812) 436-7846
Hours: M - F 7:30 a.m. - 4:30 p.m.
In This Department
Topics of Interest
Department Home
More Information
Refresh Evansville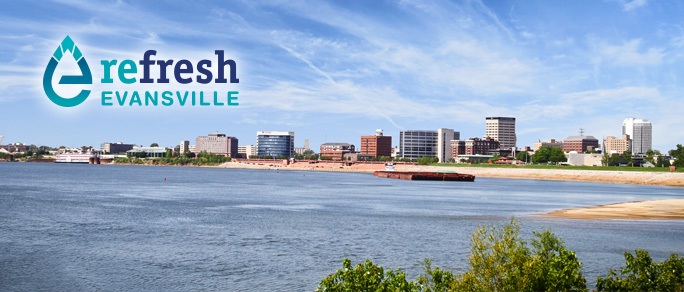 The Refresh Evansville Program is Underway!
Refresh Evansville is a long-term strategy to replace our aging water mains and supporting infrastructure.
The Evansville Water and Sewer Utility maintains 1,000 miles of water lines, 600 miles of which are cast iron pipes with an average age of over 90 years. These are now at or past their life expectancy.
Refresh Evansville will take decades to complete, but these ongoing annual improvements will ensure that our children and future generations will continue to enjoy safe, clean drinking water.
Stay Up-to-date
Project Website: RefreshEvansville
Twitter: @RefreshEville
Water Main Breaks Occurring From 2012 to 2014