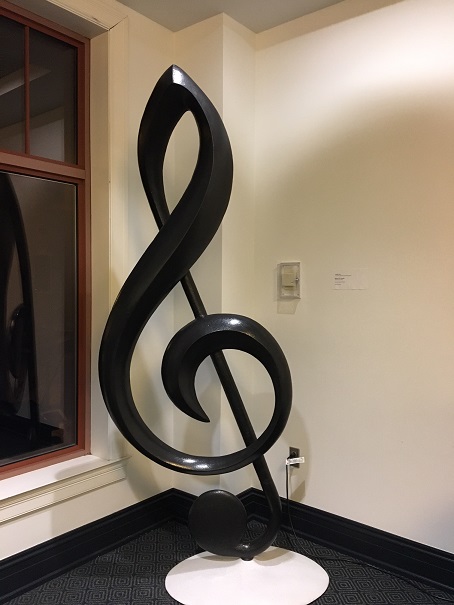 2018: "Treble Clef," a free-standing sculpture gifted to the City by Robert M. Zasady, Oakland City, IN. Just as a treble clef, one of the most widely used symbols in music notation, introduces or prepares musicians for what they are going to be playing, this three-dimensional, 8' tall, literal music symbol, prepares viewers for a way of looking at music and sculptural art in a way they might not have thought of before. The piece is sculpted of stainless steel, urethane foam and fiberglass/resin finished with a high-gloss black finish. The piece was installed in The Victory Theatre in the balcony lobby.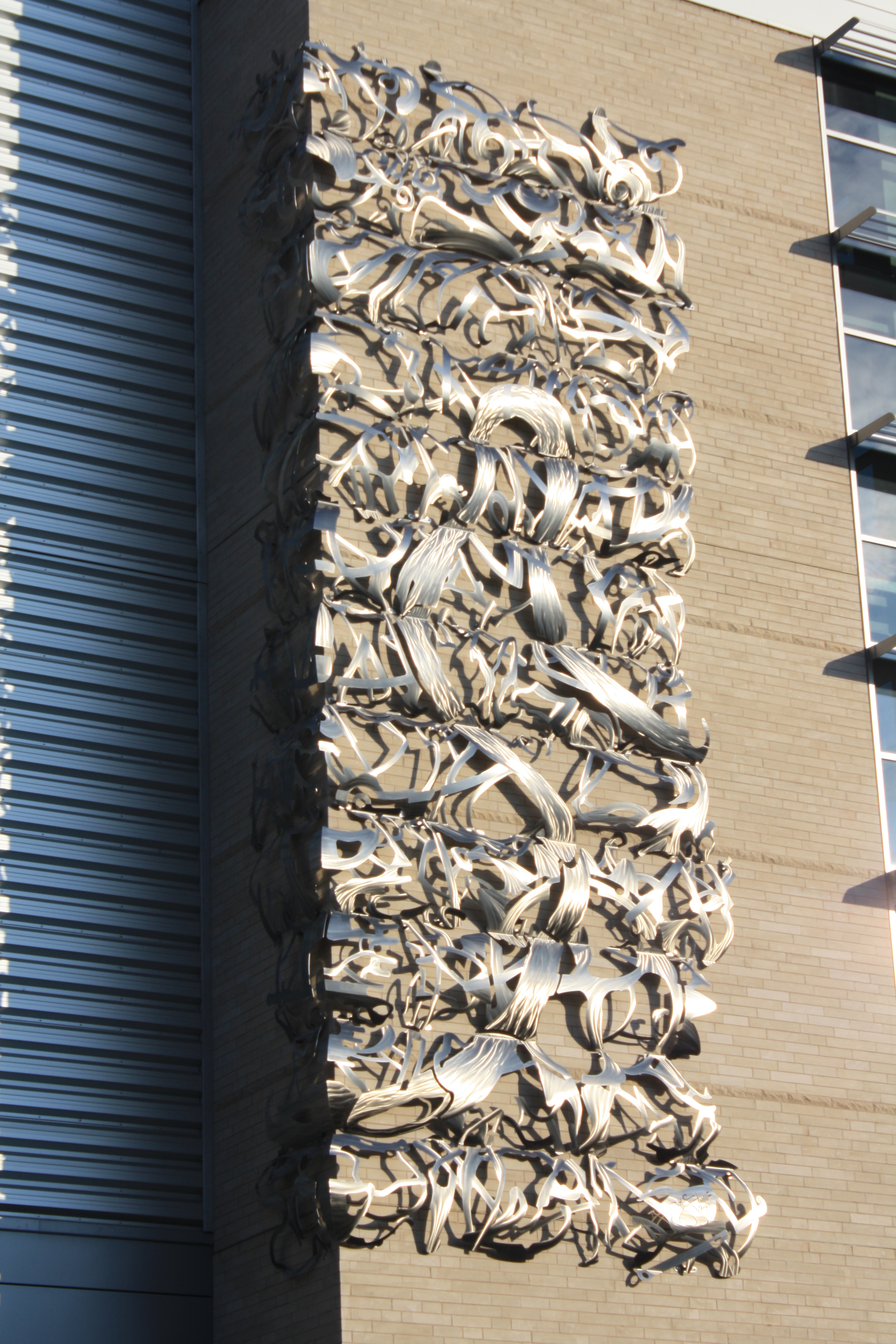 2010: "Vibrant River," a wall sculpture by Roger Stoller approved for permanent placement on the exterior of the Ford Center, 1 SE Martin Luther King, Jr. Boulevard. The abstract stainless steel artwork is a celebration of Natural Evansville. Hidden within the metal-lace pattern are elements from the city's flora and fauna: owl, clouds, acorn, catfish, water ripples, river, tulip tree leaf, stag beetle, racoon, sun, sweet gum leaf, and more...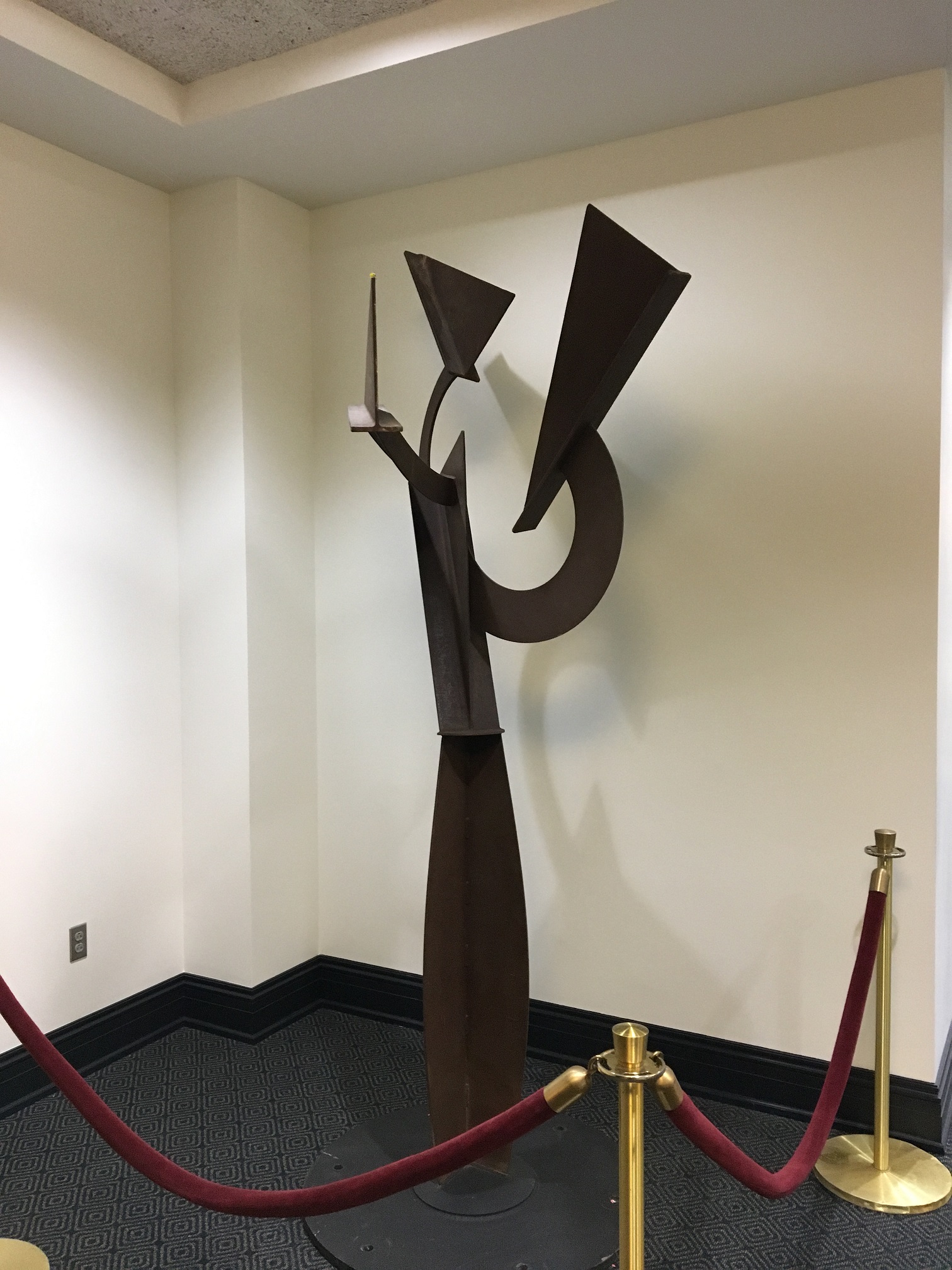 2009: "The Maestro," an abstract iron sculpture by Tim Fitzgerald donated by Carol Carithers, former Evansville resident (in memory of her late friend, Shirley James), originally approved for temporary placement on the property of the Pigeon Creek Greenway Passage Field Office, and approved for permanent placement in the Sixth Street lobby of The Victory Theatre, 600 Main Street.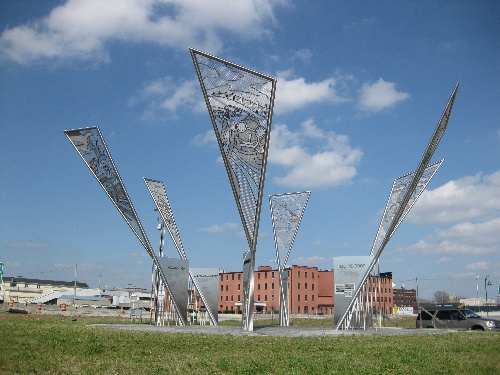 2008: "Shirley James Historic Transportation Interpretive Site" ("Shirley's Blossom"), a stainless steel and wire mesh structure designed by VPS Architecture to illustrate the impact of transportation on Evansville's history and honor the legacy of community advocate Shirley James, approved for installation on the Pigeon Creek Greenway Passage at the Mead Johnson Trailhead near the intersection of the Lloyd Expressway and Fulton Avenue.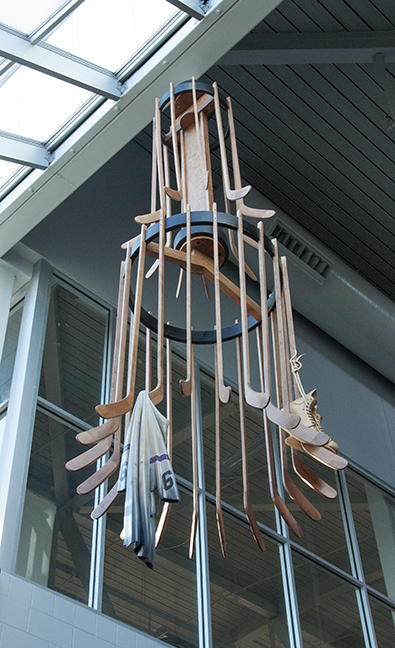 2008: "Number 6," a sculpture by John McNaughton featuring hockey sticks hanging from an oversized puck with a jersey and a pair of skates all carved from various woods, approved for installation in Swonder Ice Arena, 209 N. North Boeke Road, as a tribute to Thomas Walls, a young man who played hockey for many years and was tragically killed.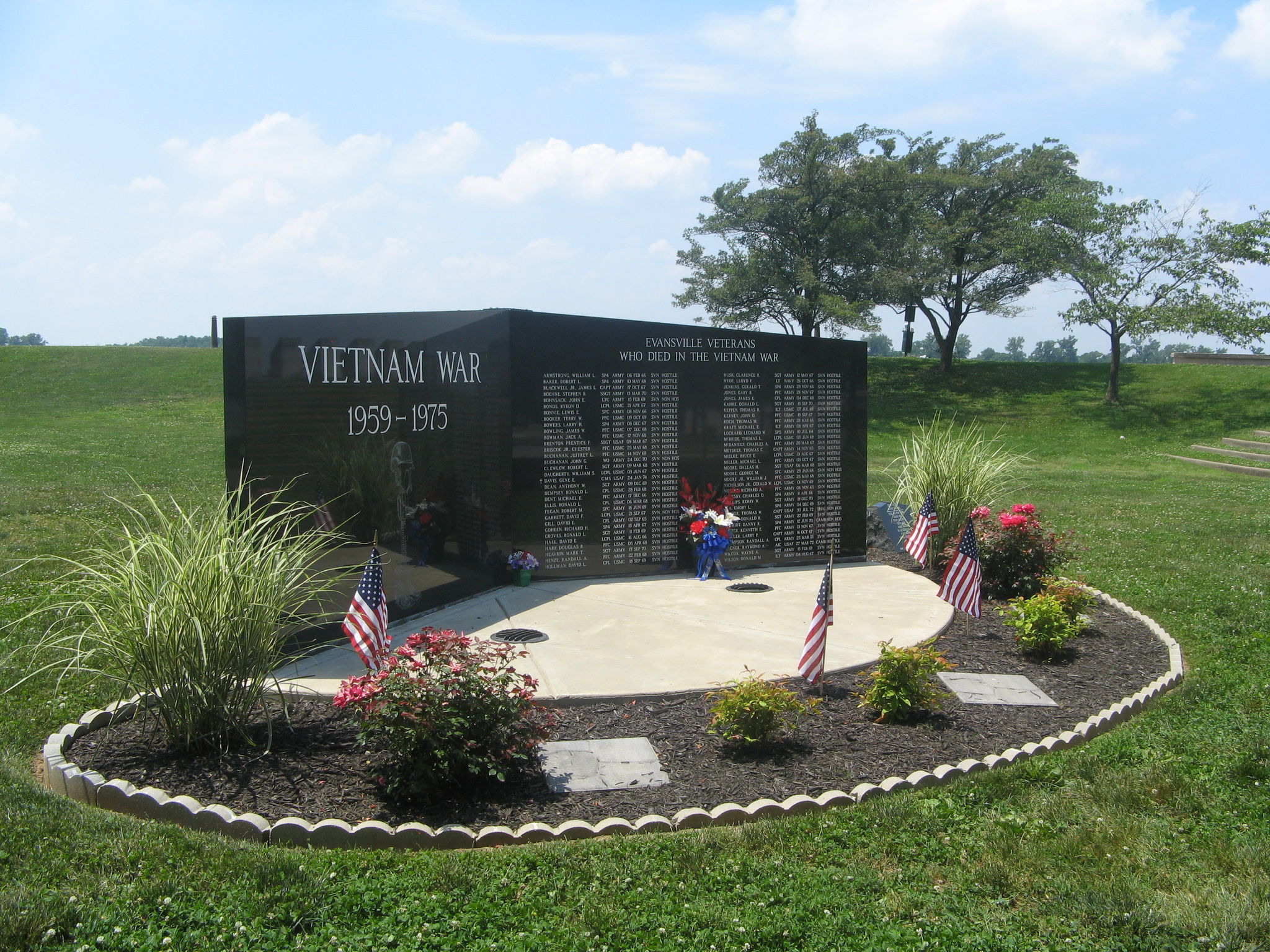 2007: Miniature Vietnam Veterans' War Memorial, a miniature yet exact replica of the Vietnam Veterans' War Memorial in Washington, D.C., approved for installation along the riverfront near the Four Freedoms Monument on Riverside Drive at Walnut Street.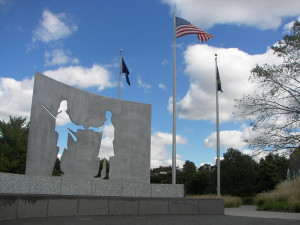 2005: "The Bend in the River," by Amy Musia, approved for placement between the Evansville Museum of Arts, History and Science and The Pagoda on the banks of the Ohio River, on Riverside Drive at Cherry Street.