Accessing your Civicnet PC
Accessing your CIVICNET PC
Be sure that you have connected to the VPN before continuing
In the SEARCH bar type "REMOTE" and click Remote Desktop Connection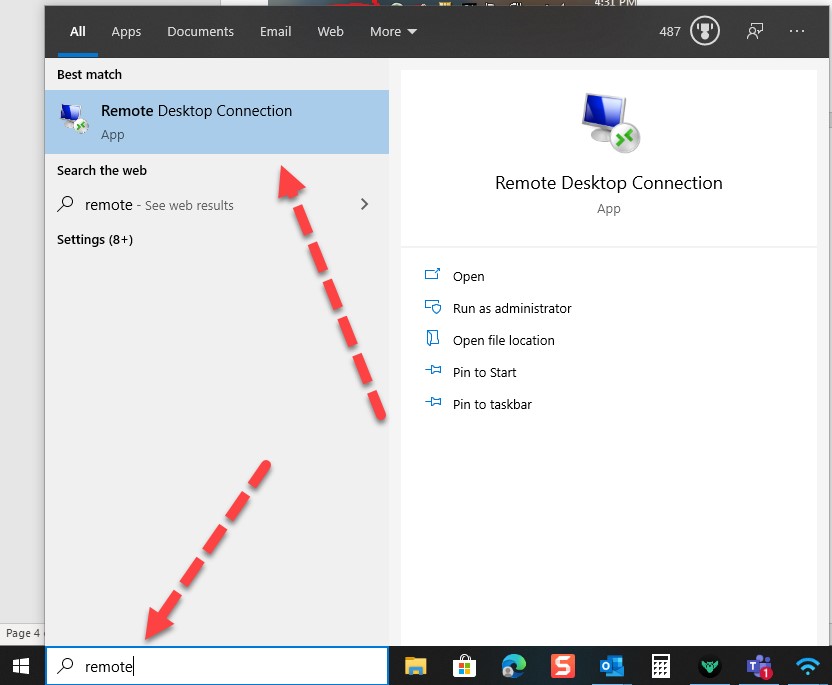 Click the DOWN arrow stating SHOW OPTIONS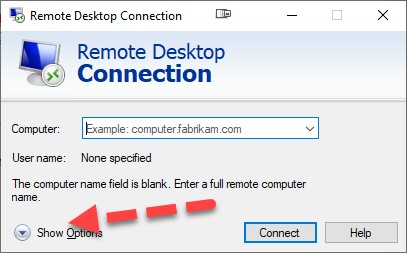 In the COMPUTER field type YOUR COMPUTER NAME (LABELLED ON YOUR COMPUTER AT WORK)
In USER NAME field type CIVICNET\<your-username>. You can CHECK the "Allow me to Save Credentials" box.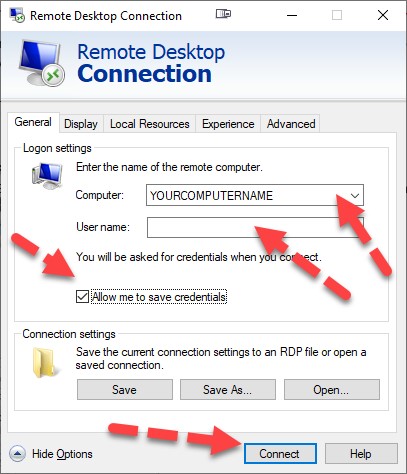 Click CONNECT
Enter your CIVICNET PASSWORD when prompted. If prompted for certificate, click the box for Don't ask me again for connections to this computer and click YES.