Contact Us
County Clerk Marriage Records
825 Sycamore St
Civic Center Courts Building, Room 219
Evansville, IN 47708
Get Directions
|
Location Details
Phone: (812) 435-5188
Phone: (812) 435-5719
Hours: Cashiers/Library Hours: 7:30 a.m. - 4:00 p.m M - F 7:30 a.m. - 4:30 p.m.
In This Department
Topics of Interest
Department Home
New Online Document Requests
Vanderburgh County now offers a new website to request, pay and have your certified documents delivered to your location.
We have teamed with Official Records Online to offer citizens a fast efficient website for document delivery. You will be directed to their safe and secure website to complete the document purchase.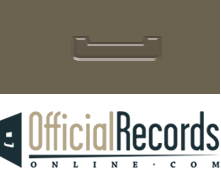 Click the image to begin your request for copies of Marriage License or Divorce Decrees:
You can now use our new Official Records Online system to request a marriage license or divorce decree. You may request certified or uncertified copies using the new online system. The forms will be mailed to you directly, additional fees apply for FedEx delivery option. A convenience fee of $10.00 per transaction will be assessed along with the prices of the copies (Regular copies are $1.00 each. Certified copies are $4.00 each.)
If you have any additional questions about requesting a document, please contact our office at (812) 435-5188, Monday - Friday, 7:30 a.m. to 4:30 p.m.