Microchipping Dogs, Cats Help Reduce Stray Pet Population
(September 18, 2018) Every day at any municipal animal control shelters could possibly be considered a challenge because, by ordinance, animal control shelters are normally mandated to control pet populations by picking up strays and receiving owner surrendered animals. Evansville Animal Care & Control is no different.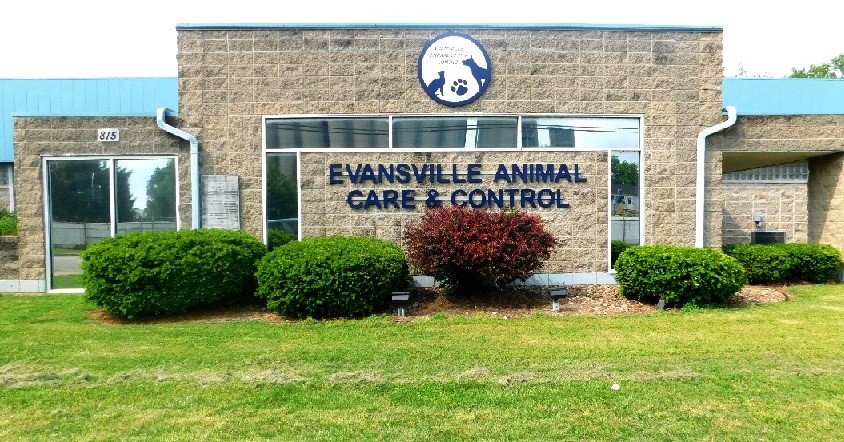 By ordinance, Evansville Animal Care & Control must police the City of Evansville and Vanderburgh County for loose and stray animals. In addition, when citizens can no longer provide care for their pets they can surrender them to Animal Care & Control. They cannot be turned away.
Consequently, Animal Care & Control's pet population rises to capacity or close to capacity nearly every day. But Superintendent Alisa Webster and the City/County Animal Control staff work diligently every day with fosters, recuse groups and other shelters in the community to get a number of animals adopted, which has produced an animal live release rate above 90 percent for the past two years. Unfortunately, Animal Care & Control is repopulated every day with more stray animal, and the Shelter still needs your help.
Animal Care & Control is soliciting the help of every pet owner
If your pet is lost or hasn't returned home, please check with Evansville Animal Care & Control. In addition, we're asking all pet owners to microchip their pets. This allows Animal Control to easily identify pet and return them to their rightful owners.
In 2014, 1,130 stray dogs were picked up and brought into the shelter, and in 2015, 1,045 stray dogs were brought into the shelter. But in 2016, the Evansville City Council passed Ordinance 6.05.130, which states "Any dog or cat reclaimed from Evansville Animal Care and Control must be microchipped prior to the owner taking possession of the dog or cat." As a result, we have noticed the pet reclaim rate for dogs is trending up at 302 dogs (18 percent) in 2016 and 335 dogs (23 percent) in 2017. The stray dog pickup rate went down to 932 in 2016 and 911 in 2017.
Cats are a totally different story. The National reclaim rate for cats are only 3 percent, and Evansville Animal and Control is no different. So, if you notice one of your cats is missing, stop by Animal Care & Control as soon as possible to reclaim your cat.