Indiana Historic Preservationists to Meet and Learn at Statewide Conference in Evansville
(February 5, 2019) Evansville's dedication to saving historic places has helped the city attract a statewide gathering. Preserving Historic Places: Indiana's Statewide Historic Preservation Conference will be held in Evansville, April 9-12, 2019.
Holding the conference in Evansville will give conference attendees access to a tangible retrospective of preservation, from such early adaptive reuse projects as the Old Vanderburgh County Courthouse and Old Post Office to recent efforts including rehabilitation of the Greyhound Station, the Owen Block, and McCurdy Hotel.
During the conference, approximately 250 attendees from throughout the region will have an opportunity to visit historic sites including the Germania Maennerchor, Old Post Office, Victory Theatre, Trinity United Methodist Church, Evansville African American Museum and Angel Mounds. The Old Courthouse will serve as the conference headquarters.
"In recent years, Evansville has become a living example of the powerful economic impact preservation can have in a community. We're looking forward to showcasing the city and its important historic places," said Marsh Davis, president of Indiana Landmarks.
Keynote speaker Tom Moriarity of Washington, D.C.-based Retail & Development Strategies, an authority on the redevelopment of historic buildings, communities, and urban districts, will discuss financial tools and techniques that encourage revitalization through historic preservation.
Other speakers include: the Honorable Randall Shepard and his wife Amy MacDonell, both former Evansville residents, who will reflect on their decades of preservation advocacy and the movement's impact on Indiana; William Blair Scott, Jr., an expert on the work of William Wesley Peters, architect of the Peters-Margedant House at the University of Evansville; Professor James MacLeod speaking on Evansville's role during World War II; and Jules T. Mominee of Mominee Studios on the restoration of historic stained glass windows in Indiana.
The conference is open to the public. Before March 1, registration is $150 per person and $75 per student. After March 1, registration is $175 per person and $100 per student. For more information and to register, visit bit.ly/php2019.
The conference offers continuing education credits for architects, librarians, and Realtors for certain sessions and workshops, with certification by AIA Indiana, American Planning Association, Indiana State Library, and Indiana Professional Licensing Agency.
WHAT: Preserving Historic Places: Indiana's Statewide Historic Preservation Conference
WHEN: April 9-12, 2019
WHERE: Old Courthouse and various locations in downtown Evansville
INFO: bit.ly/php2019
WHO: Indiana Department of Natural Resources, Division of Historic Preservation and Archaeology, Indiana Landmarks, and Indiana University with support from the National Park Service and City of Evansville.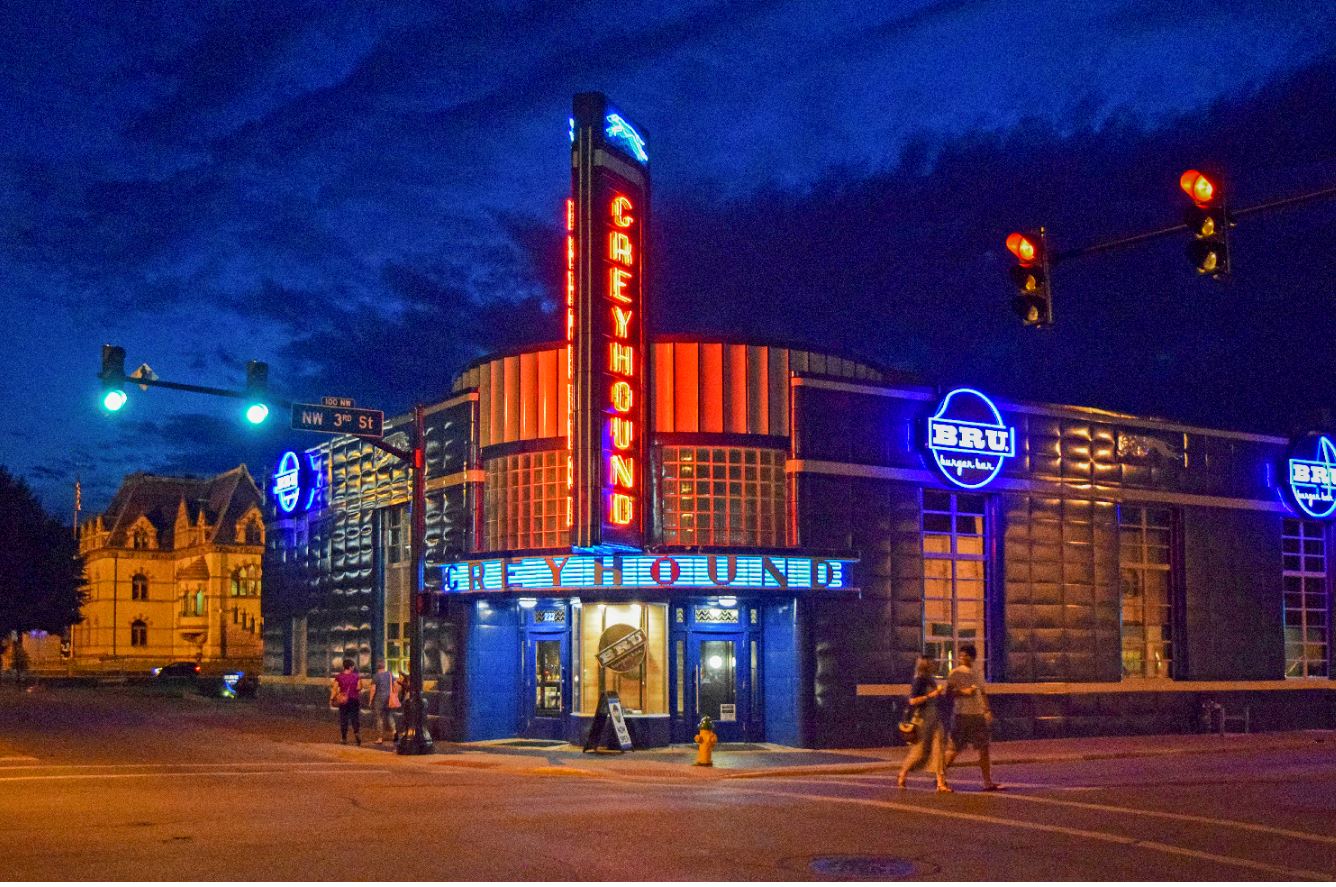 Image courtesy of Lee Lewellen