Contact Us
Mayor's Office
1 NW Martin Luther King Jr Blvd
Civic Center Complex Room 302
Evansville, IN 47708
Get Directions
|
Location Details
Business: (812) 436-4962
TTY/TDD: (812) 436-4928
Hours: Monday-Friday, 8AM to 5PM CT
In This Department
Topics of Interest
Department Home
More Information
Mayor's Supplier Diversity Awards

2nd Annual
Mayor's Supplier Diversity Awards
Thursday, January 25, 2018
5:30 to 7:30 PM (CST)
601 Walnut Street, downtown Evansville, IN 47708

Mayor Winnecke is fully committed to increasing the participation of local minority-owned and women-owned business enterprises in our growing and diverse economy, which can only result in a more vibrant community and a greater quality of life for all our citizens.
On January 25, Mayor Winnecke will again recognize our successful MWBE firms and major corporations, along with individuals who create a stronger work and social environment.
Festivities kick-off at 5:30pm CT with networking, delicious hors d'oeuvres and dessert selections, and a cash bar available. Come early! This will be a great opportunity to meet and network with other business leaders in your field.
Sponsor Opportunities - $500

Your $500 sponsorship provides 8 individual tickets at a high-top tables with company/donor signage and logo on the program. Click here to see 2017 program.
Individual Tickets- $75

Attend the event, network with other guests, and be the first to find out the winners.

REQUEST SPONSORSHIPS & TICKETS
Simply email your sponsor and tickets requests to hola@holaevansville.org and HOLA Inc., the fiscal agent, will email your invoice and payment information. Checks are payable to HOLA, Inc.
See the winners from 2017 Mayor's Supplier Diversity Awards
View pictures from 2017 Mayor's Supplier Diversity Awards
- - - - - - - - - - - - - - - - - - - - - - - - - - - - - - - -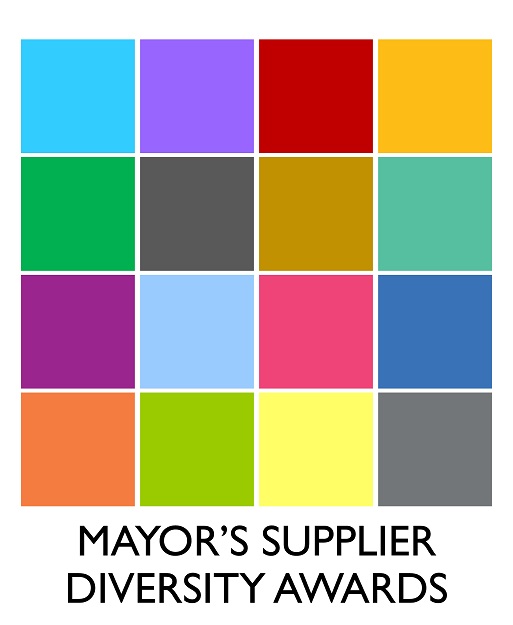 Out of a desire to to recognize our community's successful Minority- and Women-Owned Business Enterprises and major corporations supporting MWBE initiatives, Mayor Lloyd Winnecke created the Mayor's Supplier Diversity Awards in 2016. He hosted the inaugural awards ceremony on January 26, 2017. Click here for the 2017 winners.
Mayor Winnecke recognizes those organizations and individuals working with the City of Evansville who support supplier diversity.
Bridge Builder of the Year
This organization/group/individual successfully navigates businesses to create alliances that foster local and regional diverse business activity.
The bridge builder consistently creates innovative collaborative opportunities that enhance capacity building for all by delivering distinct ideas to increase business relationship growth.
Inclusion Organization of the Year
This corporation/company believes in the power of diverse inclusion and has documented supplier diversity objectives and measures. The challenge for continued growth starts within its infrastructure.
The corporation/company supports growth and development of minority- and women-owned businesses and is committed to creating sustainable and strategic business relationships with diverse business organizations.
Minority Organization of the Year
This award is for the construction and professional service M/WBE subcontractor who demonstrates excellence in service and innovation, while sustaining a personal and professional commitment to businesses and community.
Pictured below: Supplier Diversity Awards committee members Earl Milligan, Alfonso Vidal, and Talmadge Vick with Mayor Winnecke at the inaugural awards ceremony in 2017 after he presented them with Appreciation Awards.