Contact Us
In This Department
Topics of Interest
Department Home
More Information
Shelter House Rentals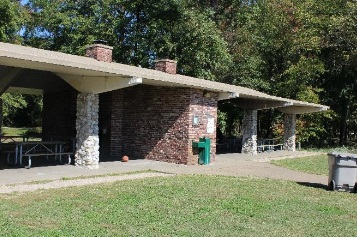 Shelter Houses are at Wesselman Park, Mesker Park, and Howell Park. Wesselman, and Mesker shelters are available for rent from April 1 to October 31, while Howell is available to rent year round.
Reserve a Shelter
Call Sheila Whitaker with Parks & Recreation at 812-435-6141 with any questions and to reserve a shelter.
Shelter House Rental Information

View/download the PDF information sheet for each shelter with photos by clicking each shelter house name below:
Shelter House Rental forms can be found by clicking here.
A $30 Key/Cleaning Deposit is to be paid by Cash or Check when picking up the key. Deposit is refundable when key is returned and shelter is left in satisfactory condition.
Rentals may be made over the phone and can be charged to your Visa®, MasterCard®, or Discover®.
Howell Park Shelter House
The Howell Booster Club manages and leases the Howell Park shelter house year-round. Please contact the Howell Booster Club representative, Paula Kuhn at (812) 604-6709.