Apple Devices
These steps are only done the first time you want to use Remote Access.
Install the Remote Desktop App
Download the Microsoft remote desktop app from the App store.
Hit yes to any permission prompts.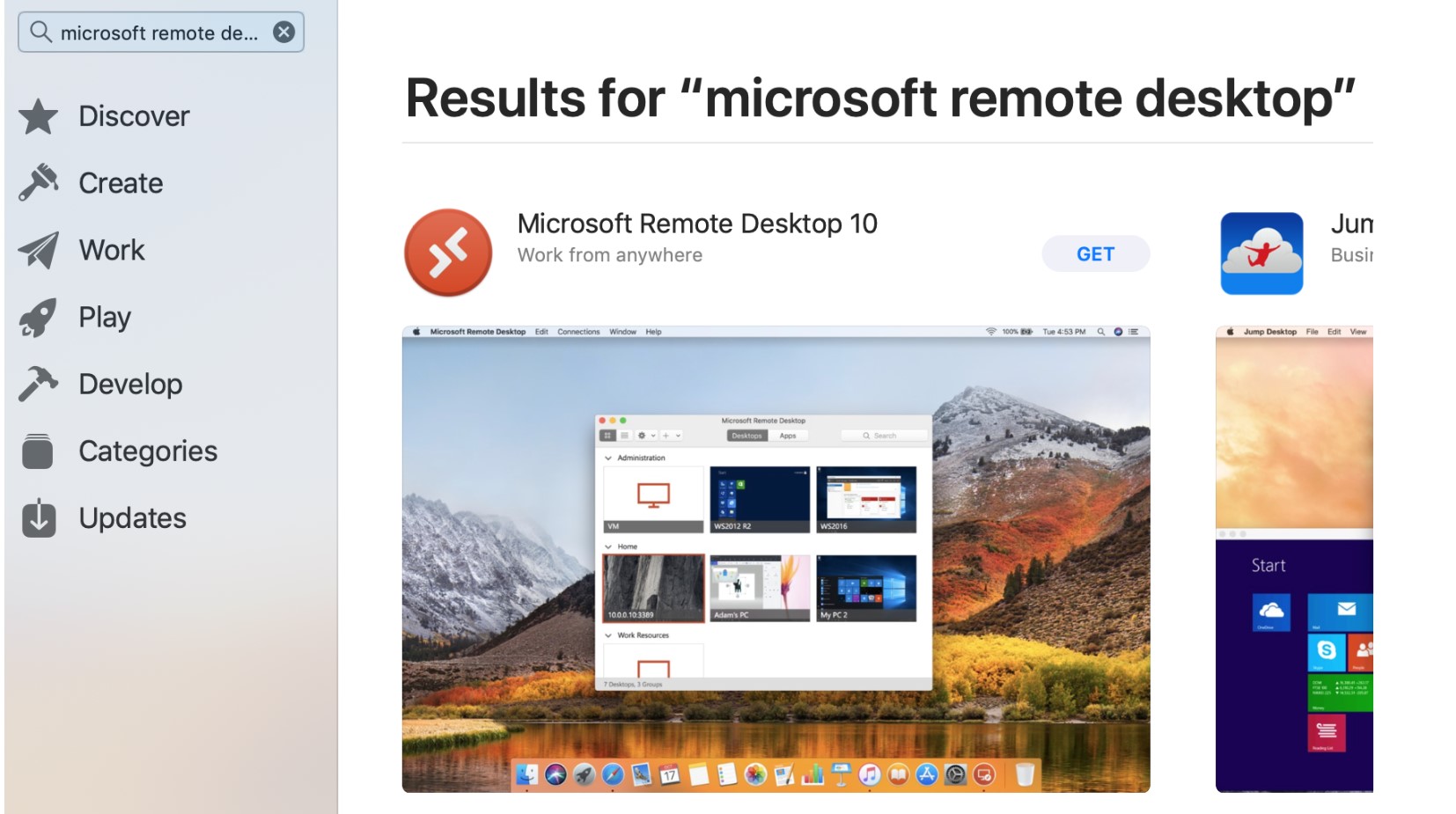 Open the Microsoft remote desktop 10 app
Click on the + symbol > add PC.
Enter your work computer name in the PC name field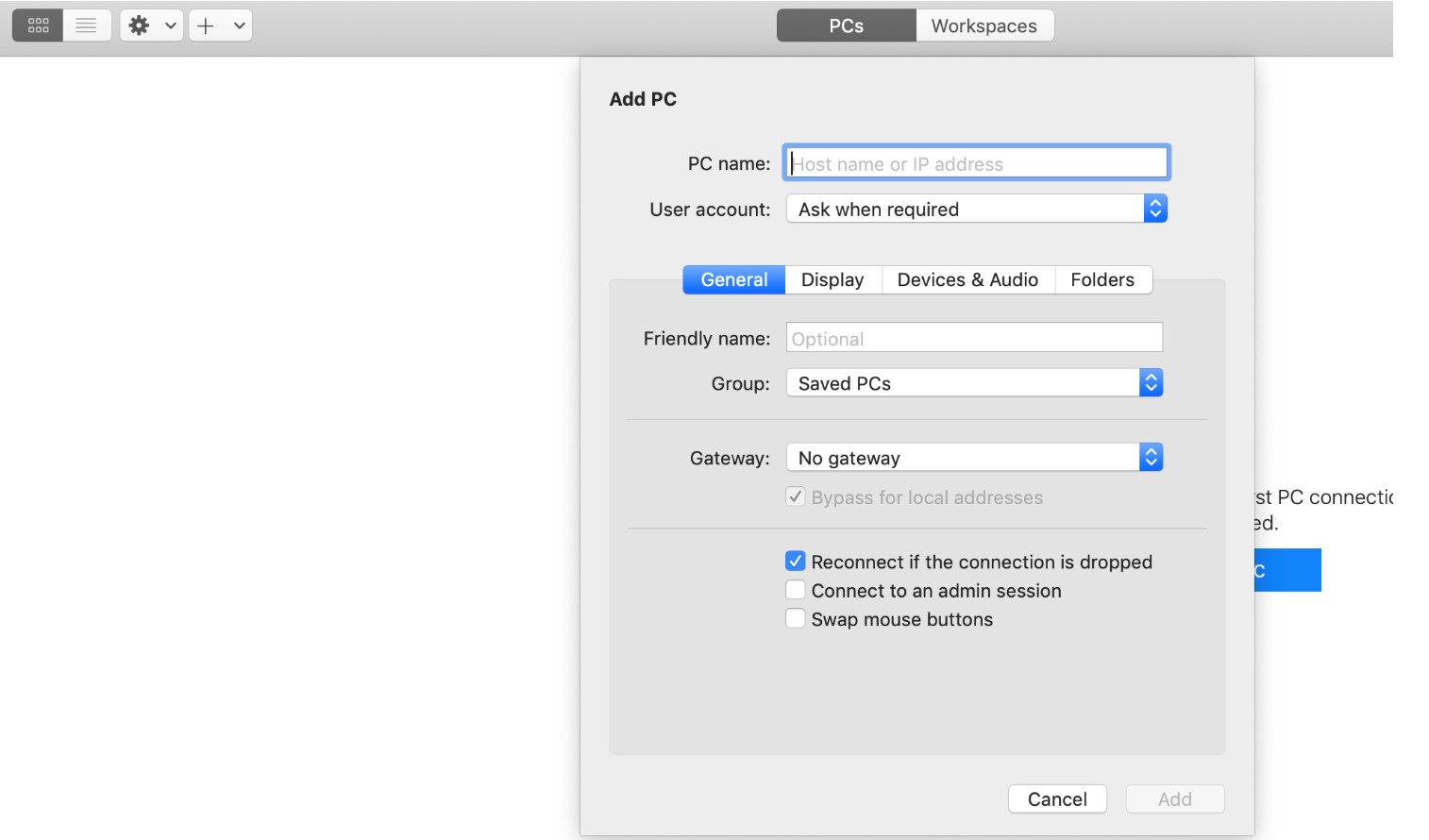 Click Add.
When finished minimize the app.
Install the VPN client
Browse to https://vpn.evansville.in.gov
Click sign in.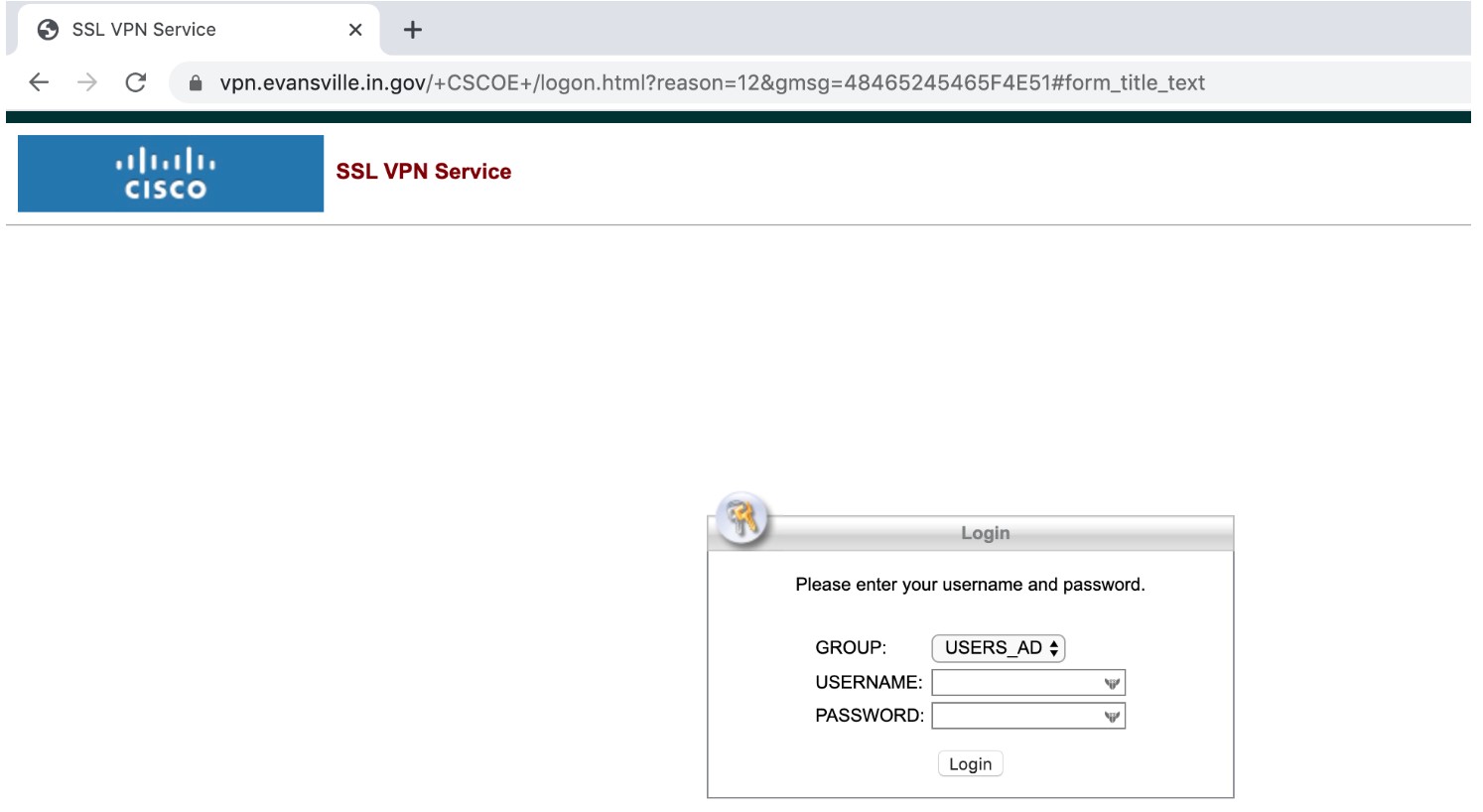 Select your GROUP from the drop-down list
Select:
USERS - if you had an active VPN account prior to 03/13/2020 and it did not use your CIVICNET credentials
USERS_AD - if you are new VPN user, 03/13/2020 or LATER, using your CIVICNET credentials
VENDOR = EXISTING VENDORS WITH VPN ACCOUNTS
If you are in the USERS_AD group enter -
Civicnet\<your-username> and your Civicnet password
Accept any security prompts you may see.
Download the MAC version of client. The website will detect you are using a MAC computer and provide you the macOS version of the program.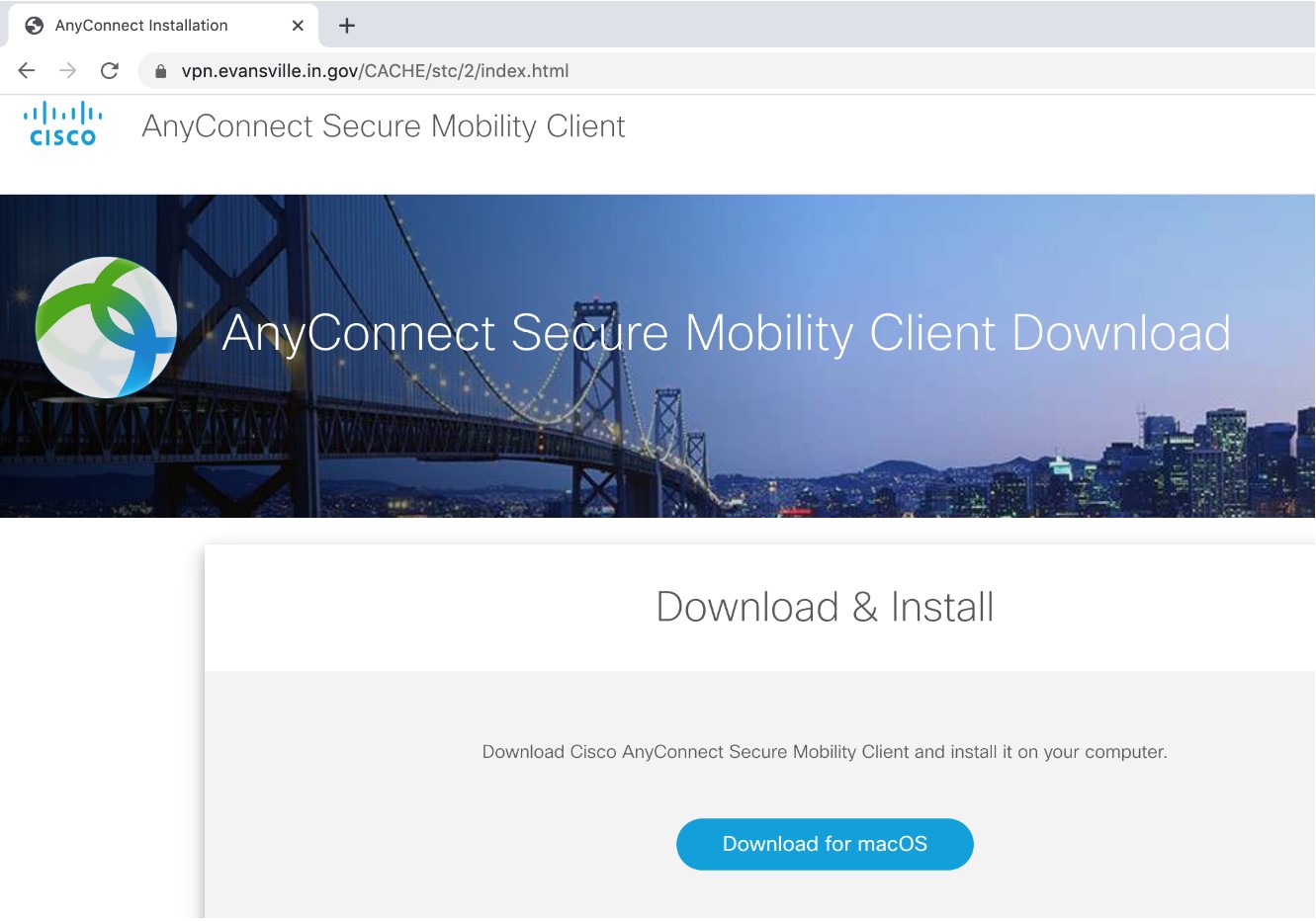 Click on the program to install, click through the installation wizard.
Unblock the program in system preferences > security and privacy pane when prompted. Click the lock to make changes > Allow.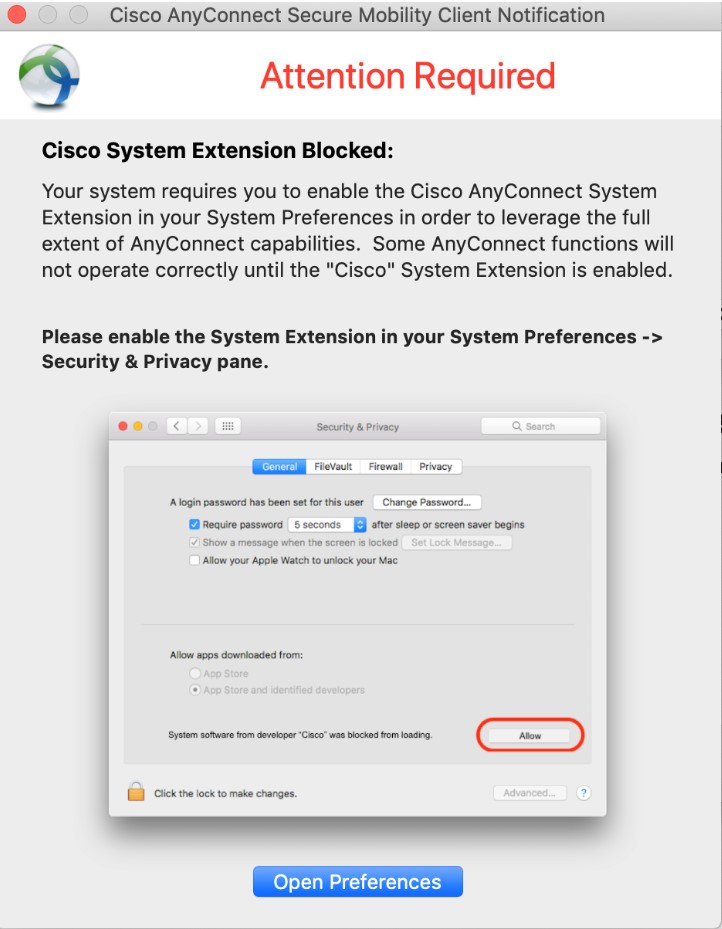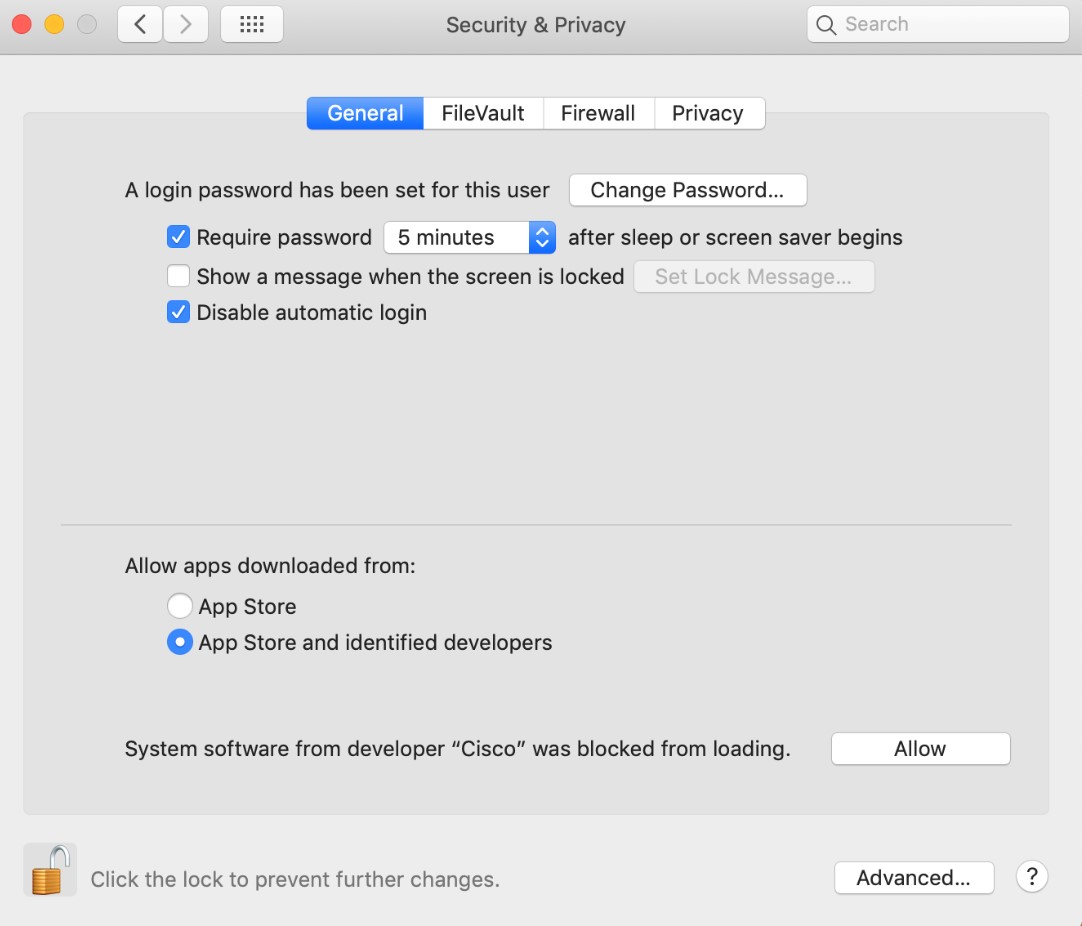 End of installation steps
The following steps are done every time you want to use Remote Access.
Once the VPN is installed, open the application by going to the launchpad and clicking on Cisco AnyConnect Secure Mobility Client.
Paste vpn.evansville.in.gov into the connect field > connect.
If you are a new user, select users_AD as the group from the drop-down tab and use computer credentials to sign on. If you already have a prior VPN account, sign on with your existing VPN credentials.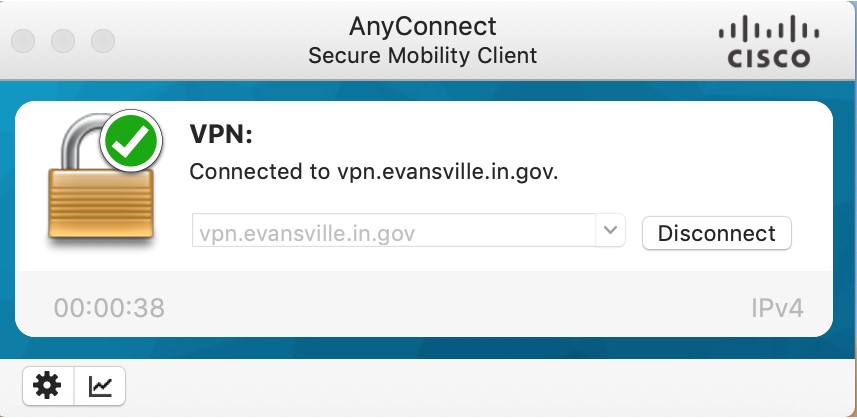 Once the VPN is connected, Open the Microsoft Remote Desktop app and click on the computer added in step 2.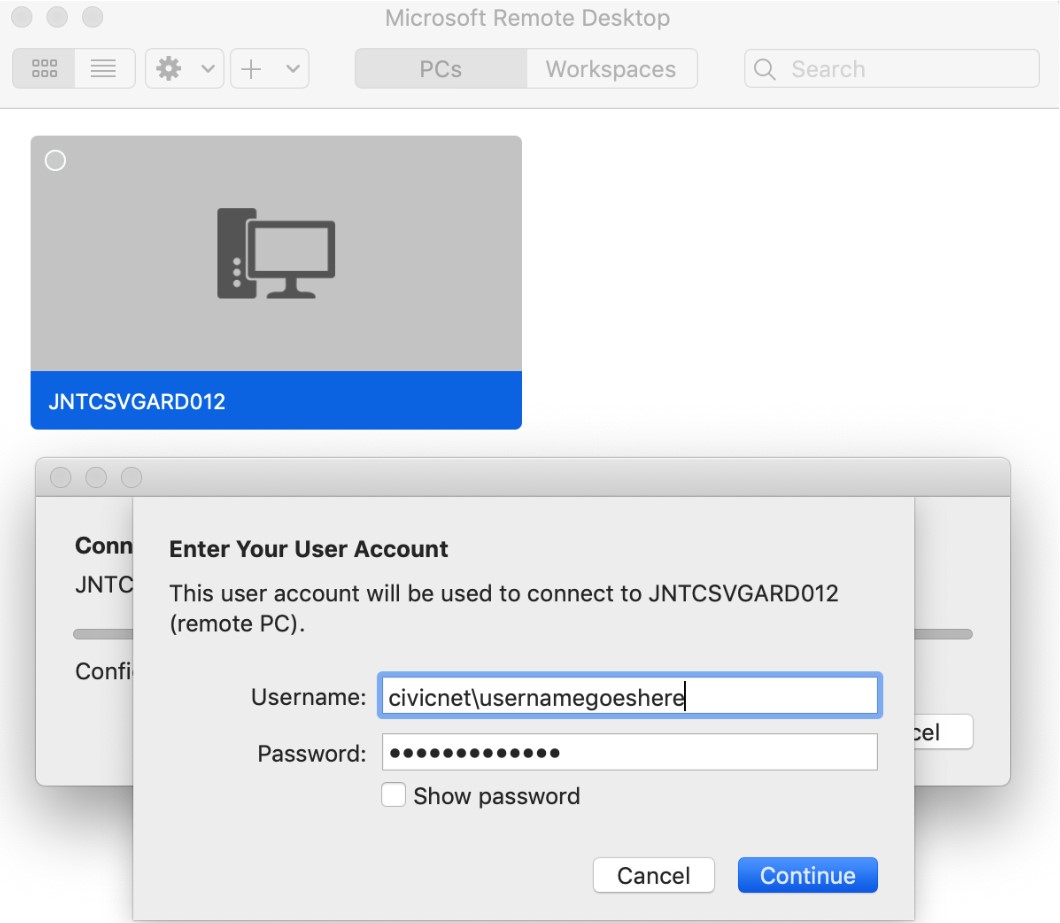 Authenticate again using your computer credentials. Follow the correct format for logging on. Example: civicnet\user
Accept any type of certificate prompt/warnings.