Contact Us
Burdette Park
5301 Nurrenbern Rd
Evansville, IN 47712
Get Directions
|
Location Details
Business: (812) 435-5603
Hours: AQUATIC CENTER SEASON 2019
May 25th - August 4th!
In This Department
Topics of Interest
Department Home
Aquatic Center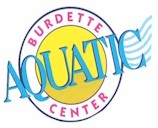 Burdette Park Aquatic Center offers something for everyone in the family. One of the largest Aquatic centers in the Midwest, it features a large Olympic pool with two diving boards. There is a family pool with two breathtaking slides, and a children's pool with a floating alligator and snake closely guarded by a skilled team of guards and EMT's. There is even an exciting interactive Spray Park for smaller children and an awesome speed slide to delight the more adventurous.
Also available are lockers, dressing rooms, showers and restrooms as well as a full line of your favorite swimming necessities and a complete snack bar right at the pool side. Rent your favorite raft and a complete line of flotation devices for all ages from our float stand.
There are three concession areas with an expansive menu that will surely satisfy everyone.
The large deck area provides room for the sunbathers to lounge while working on their bronze tans. There are some chairs provided; however, you may bring your own or rent one from our float stand.
The entry complex provides restroom facilities, lockers, concession areas, and two rental party rooms for up to 60 guests that overlook the aquatic center.
The First Aid Station is open during operational hours with well trained EMT's on duty for the safety or our patrons.
A Gift Shop and Float Stand area is also available for patrons to purchase items such as sunscreen, sun glasses, lounge chairs, flotation devices for the young ones, and a rental area for rafts and tubes.
Friday evenings are 'family nights' at the pool from 3:00 P.M. until 7:00 P.M. with special admission rates .
Private Parties are also available after hours for companies or groups.
Dates and times are subject to change each year due to the changing schedule of the Vanderburgh County School Corporation.
2019 AQUATIC CENTER SEASON
May 25th - August 4th