Internal Control Policy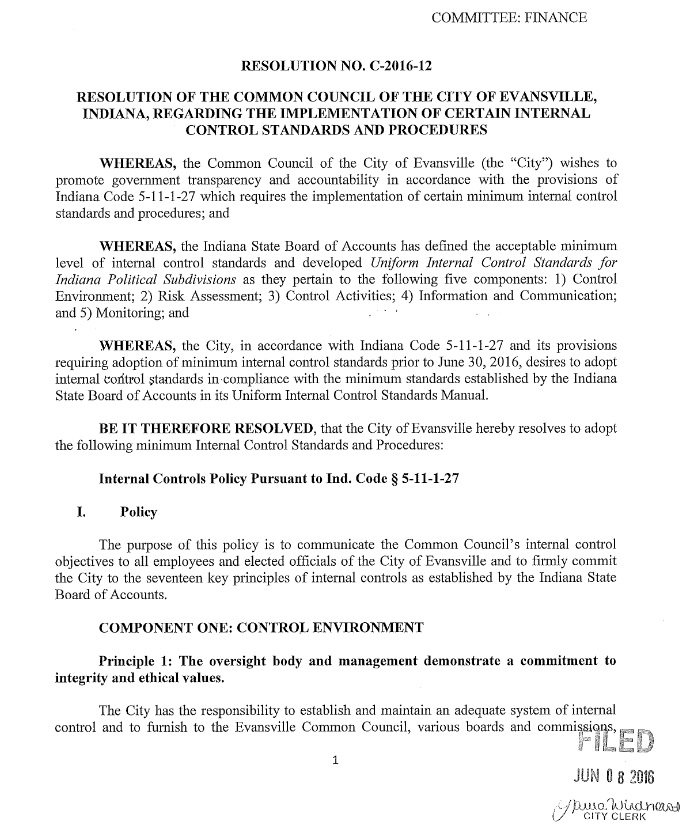 The City, in accordance with Indiana Code 5-11-1-27 and its provisions requiring adoption of minimal internal control standards prior to June 30, 2016, adopted internal control standards in compliance with the minimum standards established by the Indiana State Board of Accounts in its Uniform Internal Control Standards Manual.
Resolution No. C-2016-12 Resolution of the Common Council of the City of Evansville, Indiana Regarding the Implementation of Certain Internal Control Standards and Procedures. Click to View.