VPN Install
Installing the VPN for Civicnet Access from your home computer
– This only done the first time you want to use Remote Access.
Open an Internet browser and enter the following in the address bar: https://vpn.evansville.in.gov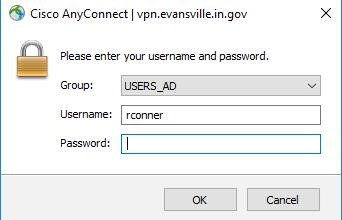 Select your GROUP from the drop-down list
Select:

USERS - if you had an active VPN account prior to 03/13/2020 and it did not use your CIVICNET credentials
USERS_AD - if you are new VPN user, 03/13/2020 or LATER, using your CIVICNET credentials
VENDOR = EXISTING VENDORS WITH VPN ACCOUNTS
If you are in the USERS_AD group enter -
Civicnet\<your-username> and your Civicnet password
-or-
if you are in the USERS group -
your VPN Username and password
Click "Login"
Accept any security prompts you may see. The Cisco AnyConnect Secure Mobility Client should begin to automatically download and install. If the download does not start automatically, click DOWNLOAD FOR WINDOWS (if on Windows, Mac if on Mac):
Once the install is finished, you should see the message that the Connection Established, and that The Cisco AnyConnect Secure Mobility Client has successfully connected.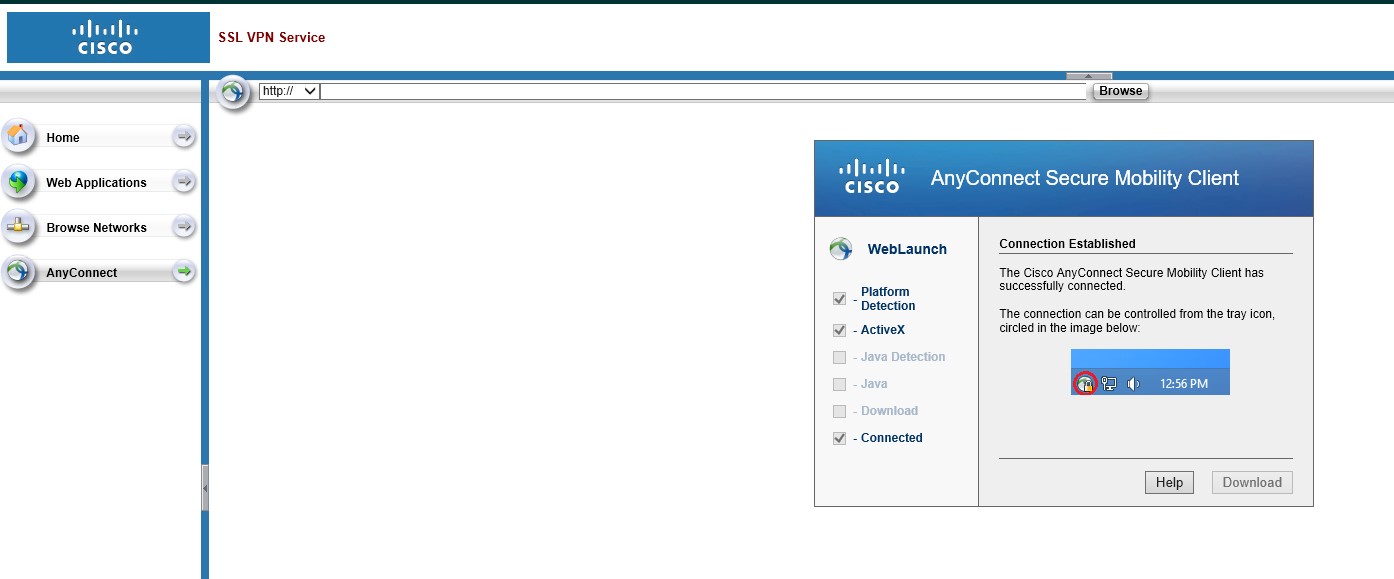 You can now close the browser window.
Notes
To use Remote Desktop on an Apple device you must download the Microsoft Remote Desktop application from the Apple Store.
The AnyConnect VPN icon will appear in the bottom right of screen. The globe with yellow padlock indicates Anyconnect VPN is connected. Right-Click icon to disconnect or quit AnyConnect.
This completes the AnyConnect installation.