Contact Us
In This Department
Topics of Interest
Department Home
More Information
Sports Department
The Sports Department offers Women's and Co-Ed Adult recreational programs in different skill levels for:
Don't have a team, and want to be a free agent? Click Here for more information!
The Sports Department schedules and manages more than 1,200 teams every year with an estimated 10,000 program participants for all leagues.
It also offers "Free Agent" registration for those individuals who wish to play in one of the above mentioned programs, but have no specific team. You can find the form by Clicking Here.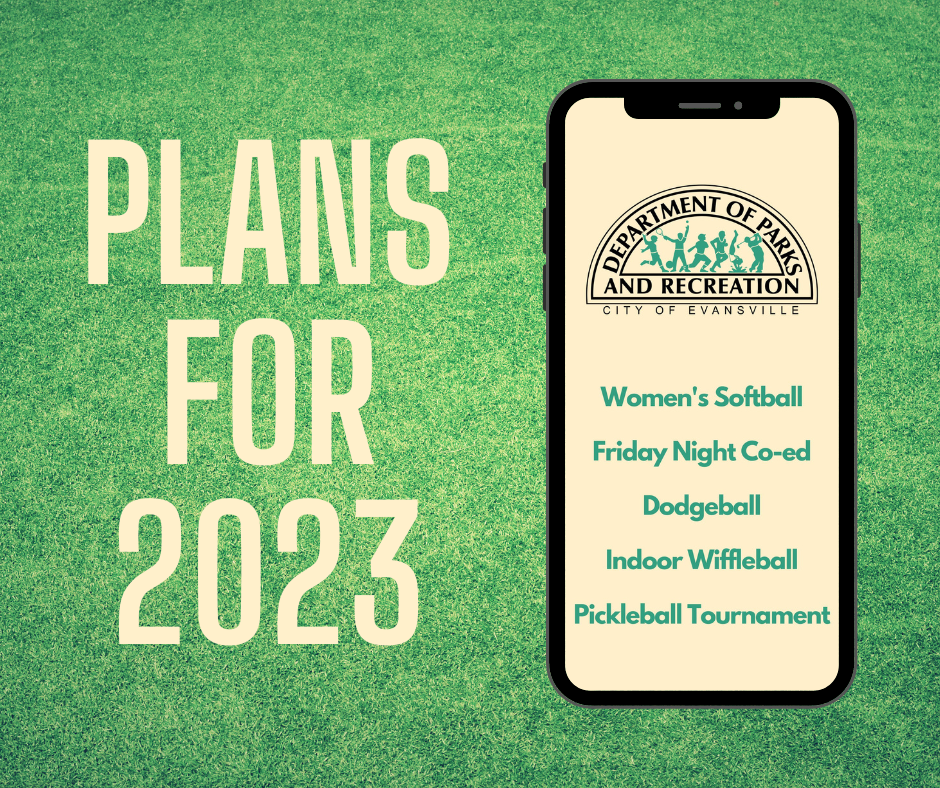 Most leagues are played in the evening, although softball, soccer and flag football are also played on Sunday afternoons.
*Must be 18 years or older to participate in Parks Department Sports.
The Sports Information Hotline, (812) 568-9340, is available for rain-out or game cancellations. Call or text.
View All News