Promise Zone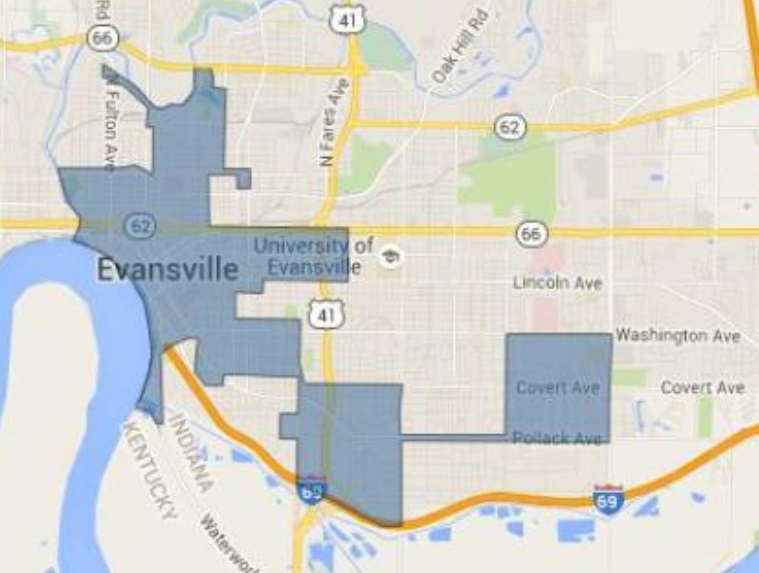 Promise Zone
In June of 2016, the city of Evansville received a federal 10-year Promise Zone designation to support its most at-risk, yet most promising neighborhoods of its urban core. The Zone's boundary spans across Veteran's Memorial Parkway and Waterworks Road (south and west) to Diamond Avenue (north) and Green River Road (east) encompassing 40% of the City's geography.
Nearly 22,250 people live within the Promise Zone, approximately 1/5 of Evansville's total population. These residents are some of the City's most challenged with a poverty rate exceeding 39%. Among the greatest needs are higher educational attainment and higher-wage employment, safe and affordable housing, improved transit, access to food, and crime prevention.
The Zone has a number of assets that have rallied to form a robust collaborative to address these needs. ECHO Housing serves as the head organization and the Department of Metropolitan Development as the lead partner. An additional 20 some agencies, non-profits and businesses assist in developing strategies and mobilizing resources to support the Zone's initiatives.
Promise Zone goals include:
Increase access to job skills education and training for better career opportunities
Support new business establishments within a dynamic economic environment
Improve the academic, social and emotional well-being of our youth and families
Reduce criminal activity
Promote overall health and well-being
Expand the number of quality, affordable housing units
View the Promise Zone map.

This Request for Proposal is official notification to solicit a response and other documentation from Internet Service Providers qualified to deliver high-speed broadband internet service to five public Wi-Fi sites in underserved neighborhoods within the City of Evansville's urban core, designated the Promise Zone. The full Request for Proposal and a MAP of the five sites is available here. If you are interested in providing the required services, please submit an electronic copy of the Proposal to: cprior@evansville.in.gov no later than 3:00 p.m. local time on August 13, 2021. Each Proposal will be reviewed for completeness and clarity according to the above criteria. The City may or may not negotiate the fee schedule with one or more offers. The City reserves the right to reject any and/ or all responses. The City is an Equal Opportunity Employer. The contract is tentatively scheduled to be awarded on September 16, 2021. Offerors may desire additional information. If so, please contact Christine Prior, City of Evansville, Department of Metropolitan Development 812-436-4555 or cprior@evansville.in.gov.
PROMISE ZONE REACHES HOUSING GOAL
For more information on the Promise Zone:
Silas Matchem
Evansville Promise Zone Director
318 Main Street
Evansville, IN 47708
silas.matchem@echohousing.org

Christine Prior
Project Manager/Promise Zone Liaison
Department of Metropolitan Development
306 Civic Center Complex
One NW Martin Luther King Jr. Blvd.
Evansville, IN 47708
cprior@evansville.in.gov
812.436.4555