Contact Us
Treasurer's Office
1 NW Martin Luther King Jr Blvd
Civic Center Complex, Room 210
Evansville, IN 47708
Get Directions
|
Location Details
Phone: (812) 435-5248
Fax: (812) 435-5341
Hours: M - F 8:00 a.m. - 4:30 p.m.
Topics of Interest
Department Home
More Information
Treasurer's Office
Welcome to the Vanderburgh County Treasurer's Office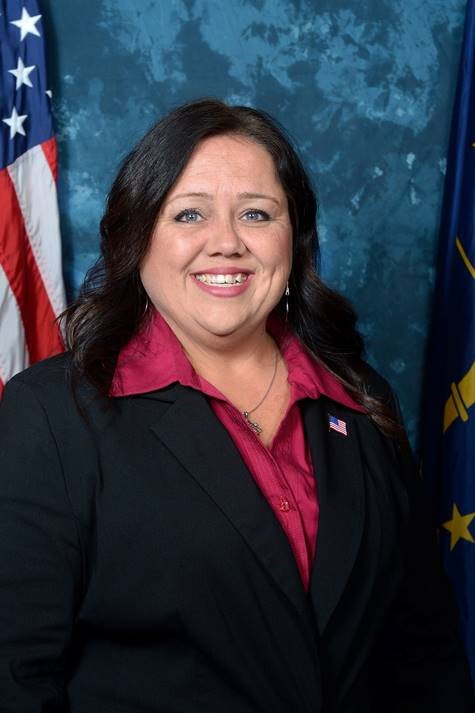 Our Mission is to uphold the honesty and integrity of this office and to treat every taxpayer with courteous and professional service. We are committed to provide as much information as possible about our office through this web site. Currently, you can use this site to access information about our office hours, procedures, payment options or to make inquiries regarding your local taxes. You may also make payments on this site through a secure server. You may use the feedback button to help us provide the services you need.
Dottie Thomas
Vanderburgh County Treasurer
Fall Property Taxes are due
Wednesday, November 10, 2021
To view and pay your 2020 pay 2021 Property Tax Bill:
Try our new website at: https://engage.xsoftinc.com/vanderburgh

You may also go to vanderburghcounty82.us to view you tax information

OR
Call our office at (812) 435-5248


Ways to pay your taxes:
ONLINE - at www.officialpayments.com to pay with credit card.
Make sure you are paying for local payments
Enter our location information (Indiana, Vanderburgh County)
Follow the directions online
Disclaimer: Convenience fees:
VISA Debit = $3.95
All other plastic = 2.60% of total tax
OR
ONLINE - at https://engage.xsoftinc.com/vanderburgh

CALL - 1-800-272-9829 to pay with any plastic.
Use our jurisdiction code of 2405
- option 1 for real estate
- option 2 for business personal property/mobile homes
Disclaimer: Convenience fees:
VISA Debit = $3.95
All other plastic = 2.60% of total tax
DROP BOX - In front of the Civic Center on Martin Luther King Jr Blvd,
put in your payment using: Cashier's Check, Money Order or Check
MAIL to:
Vanderburgh County Treasurer's Office
PO Box 77
Evansville, IN 47701
You can mail: Cashier's Check, Money Order or Check
VISIT OFFICE – Come to our office at 1 NW Martin Luther King Jr Blvd, Room 210, Evansville, IN 47708
FAQ - link to topic pages
Click here for our Office Location Map