Contact Us
Alisa Webster
,
Superintendent
Animal Care & Control Shelter
815 Uhlhorn St
Evansville, IN 47710
Get Directions
|
Location Details
Phone: (812) 435-6015
Fax: (812) 435-6273
Hours: OFFICE HOURS
Monday-Saturday 10:00 AM to 5:00 PM
Sunday CLOSED

In This Department
Topics of Interest
Department Home
More Information
Spirit Medical Fund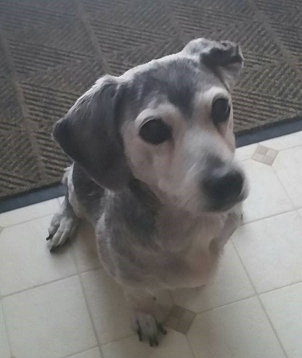 A Caring Community Working Together
The SPIRIT MEDICAL FUND assists with needed medical care for stray, homeless and abandoned animals as well as victims of animal cruelty and neglect that arrive at Evansville Animal Care & Control.
The fund was established after a brave little dachshund mix, later named Spirit, survived a horrific ordeal of animal cruelty.
Spirit was found at the Oak Hill Cemetery around Halloween 2000. She had been doused with gasoline, set on fire, and left to die.
When found, she was close to death, and although she was in very poor health, she still had the will to live. In order for this to be possible, she needed costly medical treatments.
The community reached out and provided us with the needed money. This was the beginning of the SPIRIT MEDICAL FUND.
You can make monetary donations by mailing your donation to the shelter or by bringing it in personally.
Evansville Animal Care & Control
c/o SPIRIT MEDICAL FUND
815 Uhlhorn St
Evansville, IN 47710
We are also always in need of donated items such as:
soap detergent
bleach
towels

clay cat litter

dog/puppy food
(canned)
cat/kitten food
(pate type)
dog shampoo

cat shampoo

dog/cat toys

Kong toys
(any size)

peanut butter
(to fill Kongs)

rabbit treats/food
Milk Bones
collars/leashes
other animal-related supplies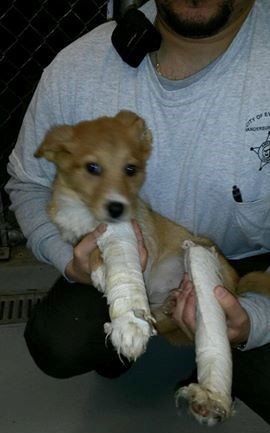 We appreciate any assistance you may be able to provide. Your support helps us keep the SPIRIT MEDICAL FUND alive!
Pictured here is Animal Control Officer Outlaw holding Nessie who came into the shelter after being hit by a car and had two broken legs.
Thanks to the Spirit Medical Fund, her veterinary costs were covered and she was able to recover.