Contact Us
Animal Care & Control Shelter
815 Uhlhorn St
Evansville, IN 47710
Get Directions
|
Location Details
Phone: (812) 435-6015
Fax: (812) 435-6273
Hours: OFFICE HOURS
Monday-Saturday 10:00 AM to 5:00 PM
Sunday CLOSED

In This Department
Topics of Interest
Department Home
Lost & Found Pets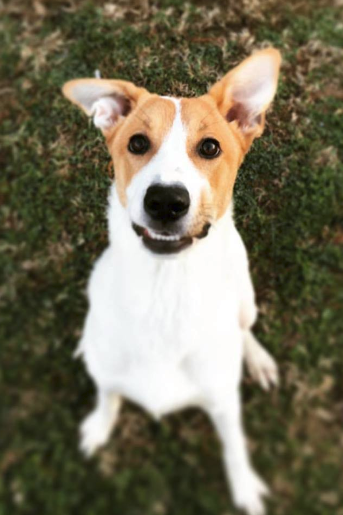 Evansville Animal Care & Control is committed to reuniting lost pets with their owners.
Suggestions to help you find your pet:
First & foremost, remember to stay calm and don't give up hope.
1. Visit the shelter daily:
EVACC requires that you visit the shelter to fill out a Lost Pet Report and go through the shelter to ensure your pet is not there. Animal Control officers are on duty even after the shelter office is closed, so your pet may have been picked up without office personnel's knowledge.
Call or go by local Humane Shelters and Animal Control facilities – ask if they have a 'lost' Report Form you need to fill out.
Leave a flyer with a photo of the animal, it's name, and your contact information.
2. Contact or Visit:
Animal Emergency Clinics
Local veterinarians
Contact your animal's veterinarian and make certain they have your most up-to-date contact information.
3. Search:
Start the search immediately.
Don't hesitate to ask for help from family, friends, neighbors, etc.
Have your neighbors check their garages and outbuildings in case your pet got in and can't get out.
Distribute pictures of your pet and a detailed description along with your contact information.
Cell phone information will help to communicate with others in the search.
Search at different times of day or night. Cats are more active early morning and at night. Dogs may be active anytime and may tend to run farther. Dogs may burrow into self-made dens and cats may climb trees.
Do not chase and never yell at the animal! Establish contact by calling and whistling. Never call your pet across a busy road. Stay calm. Attempt to stop or slow traffic keeping your own safety in mind.
Carry a flashlight, leash and collar with you.
Extend the search to surrounding areas. Drive through neighborhoods while calmly calling for your pet.
Check the 'found' listings in the newspaper daily.
4. Search far and wide:
Do not underestimate how far an animal can travel in a short period of time. Your pet's appearance may change through weight loss or matted and dirty coat. Also, someone else's interpretation of your description may vary greatly. Collars can be broken off and your pet may no longer be wearing tags. Everyone who knows the animal should help visit these places in-person, repeatedly. Depending on where you live in the Evansville-Vanderburgh County area, you may need to consider contacting surrounding shelters.
5. DO NOT CALL 911:
DO NOT CALL 911 to report your missing pet
6. Post Flyers:
Print a flyer with a clear photo of your pet and your contact information. After getting permission, post them at veterinarian's offices, animal hospitals, feed stores, kennels, groomers, pet shops, community bulletin boards, shopping centers, etc. Take the flyers with you to the shelters you visit.
7. Place Ads:
Place ads in newspapers - both local and slightly outside the area.
Post your pet on lost and found Internet sites.


8. KEEP SEARCHING!
Many pets can disappear for weeks or months and still turn up.
9. IMPORTANT: Once your pet is found, notify everyone of that fact. Remove all flyers previously posted and close your postings on any Internet sites.
-------------------------------------------------------------------------------------------
FOUND A PET
1. Be cautious:
First and foremost, be cautious around the animal. Keep your children and other pets away from it.
2. Observe:
If the animal seems to be acting strangely or aggressively stay away and promptly call Evansville Animal Care & Control to retrieve the animal.
If the animal seems to be injured or sick it may defend itself, therefore do not attempt to approach the animal.
3. Post Flyers:
Post flyers in the area where you found the pet. Check the "lost a pet" section for more ideas.
-------------------------------------------------------------------------------------------
LOCAL ANIMAL SHELTERS

Evansville Animal Care & Control

815 Uhlhorn Street, Evansville, IN
812-435-6015

It Takes A Village Rescue

1417 N Stockwell Rd, Evansville, IN
812-909-1306

Vanderburgh Humane Society and Low Cost Spay/Neuter Clinic
-------------------------------------------------------------------------------------------
SURROUNDING ANIMAL CONTROL & HUMANE SOCIETY SHELTERS

Gibson Animal Services

County Road 175 East, Princeton, Indiana 47670
812-386-8079

Henderson – Humane Society of Henderson County

203 Drury Lane, Henderson, KY 42455
270-826-8966.

Posey County Humane Society

6500 S Leonard Rd, Mt. Vernon, IN 47620
812-838-3211

Posey County Animal Control

300 Main Street, Mt. Vernon, IN 47620
812-838-1358

Warrick Humane Society Pet Adoption Center

5722 Vann Road, Newburgh, IN 47630
812-858-1132

Warrick County Animal Control

555 Roth Road, Boonville, IN 47601
Phone: 812-897-6107
-------------------------------------------------------------------------------------------
Evansville Lost Pets - local Facebook page where lost and found pets can be posted.