James Bethel Gresham Arboretum at Locust Hill Cemetery
LOCUST HILL CEMETERY AWARDED LEVEL I ACCREDITATION BY ARBNET ACCREDITATION PROGRAM
EVANSVILLE, IN (November 3, 2017) – The James Bethel Gresham Arboretum at Locust Hill Cemetery has been awarded a Level I Accreditation by The ArbNet Arboretum Accreditation Program and The Morton Arboretum, for achieving particular standards of professional practices deemed important for arboreta and botanic gardens. The ArbNet Arboretum Accreditation Program is the only global initiative to officially recognize arboreta at various levels of development, capacity, and professionalism. The James Bethel Gresham Arboretum at Locust Hill Cemetery is also now recognized as an accredited arboretum in the Morton Register of Arboreta, a database of the world's arboreta and gardens dedicated to woody plants.
Locust Hill Cemetery was founded in 1855 and currently has a 67-acre footprint with over 30,000 internments within the City of Evansville. The James Bethel Gresham Arboretum is named after the facility's most famous internment to honor his memory on the 100th anniversary of his passing in World War I. Established in 2017, it seeks to provide a quiet and healing landscape for mourners while respecting the history and dignity of those interred at Locust Hill Cemetery while promoting public awareness and appreciation of urban greenspaces by providing a safe, serene and beautiful setting. A core goal is to protect and cultivate existing trees and woody shrubs, while augmenting the historic landscape by selecting and appropriately locating new acquisitions. Additionally, it will promote general awareness and appreciation for trees and landscaping through social media, publications and public events. There are over 35 individual tree species represented within the Gresham Arboretum.
"As of today, both City Cemeteries are now certified Arboretums. This tremendous accomplishment represents a team effort in achieving the certification for both of our historic facilities in one calendar year," said Evansville City Cemeteries Superintendent Chris Cooke. "Today represents the culmination of many hours of labor put in by countless volunteers as well as a generous grant from the Southwestern Indiana Master Gardener Association. Without each and every one of them, we would not have reached this goal."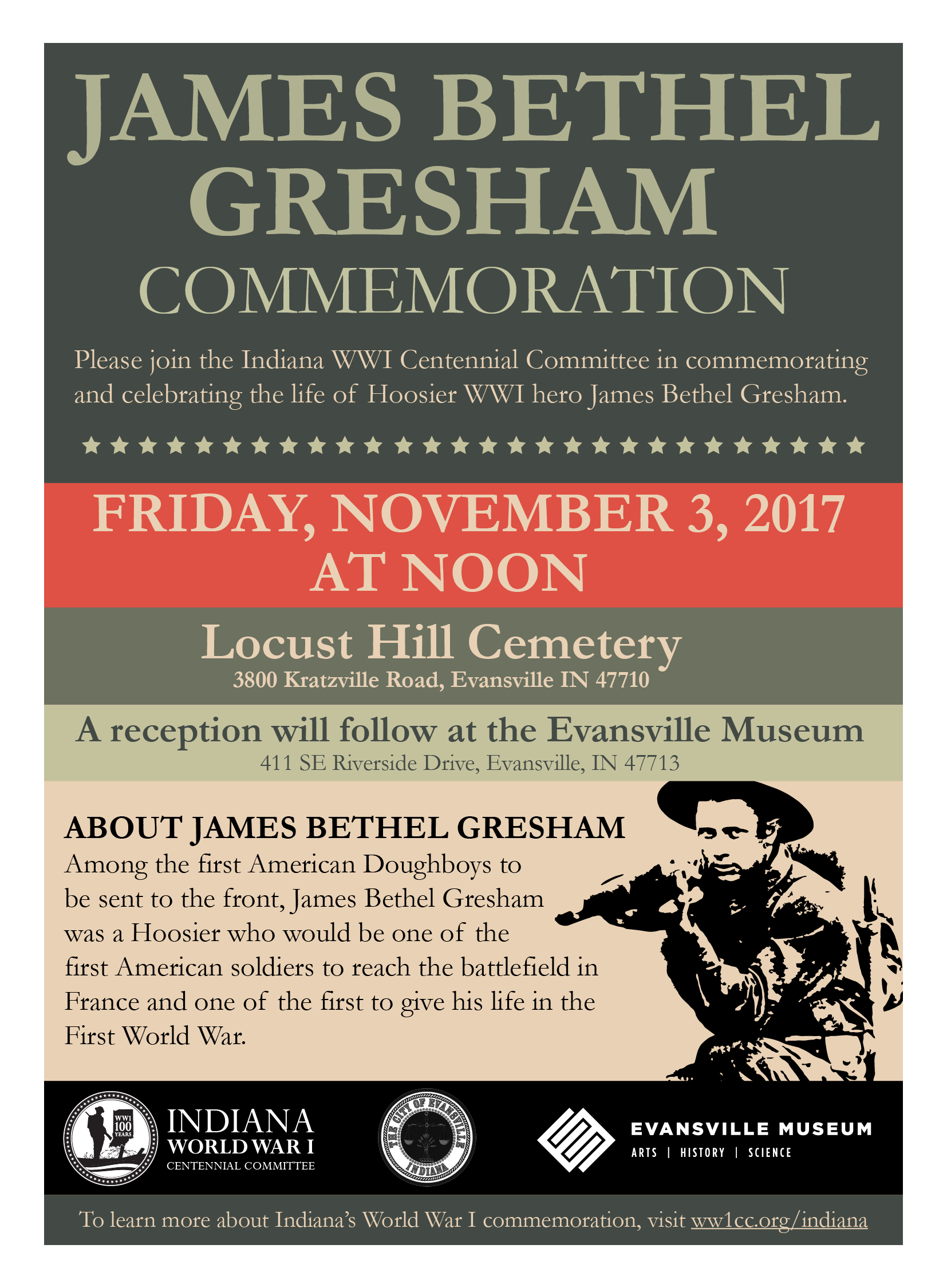 About James Bethel Gresham
James Bethel Gresham was born on August 23, 1893 in a one-room cabin in McLean County, Kentucky to Alice Bethel Gresham and Green Gresham. When he was four years old, his father died; his mother then married William T. Dodd.
In September 1901, his family moved to Evansville, Indiana, where he attended the Centennial School. He left school in the fourth grade to support his mother and three younger siblings, working in a cotton mill and local furniture factories.
When he was 21, Gresham enlisted into the U.S. Army, seeing the military as a means to support his mother and younger siblings. He was initially stationed at Jefferson Barracks, St. Louis, Missouri. By June 1914, he was serving in El Paso, Texas under General John J. (Black Jack) Pershing and participated in the Pancho Villa Expedition.
In June 1917, he shipped out for France with the American Expeditionary Force (AEF) from Fort Bliss, Texas, with the first American soldiers bound for Europe.
On November 3, 1917, Corporal Gresham with Privates Merle Hay and Thomas Enright were killed by the German Army near Artois, France. Two days later (11/5/1917), the three men were buried near the battlefield where they fell. An inscription marked their graves: "Here lie the first soldiers of the illustrious Republic of the United States who fell on French soil for justice and liberty."
General Bordeaux, the French commander of the sector in which the raid occurred, conducted their funeral ceremonies. General Bordeaux delivered the following address: "In the name of the Eighteenth Division, in the name of the French Army, and in the name of France, I bid farewell to Corporal Gresham, Private EnrInight, and Private Hay, of the Sixteenth Infantry, American Army."
July 1921, Gresham's body was brought home to Indiana.
After lying in state in the rotunda of the statehouse in Indianapolis, his body was returned to Evansville. The photograph shows Gresham's casket being carried into the Soldiers' and Sailors' Memorial Coliseum, where it laid in state prior to a special community tribute on July 15, 1921.
Finally, at home and in peace, Corporal Gresham is buried among the sacred dead in the Veterans' section of Locust Hill Cemetery.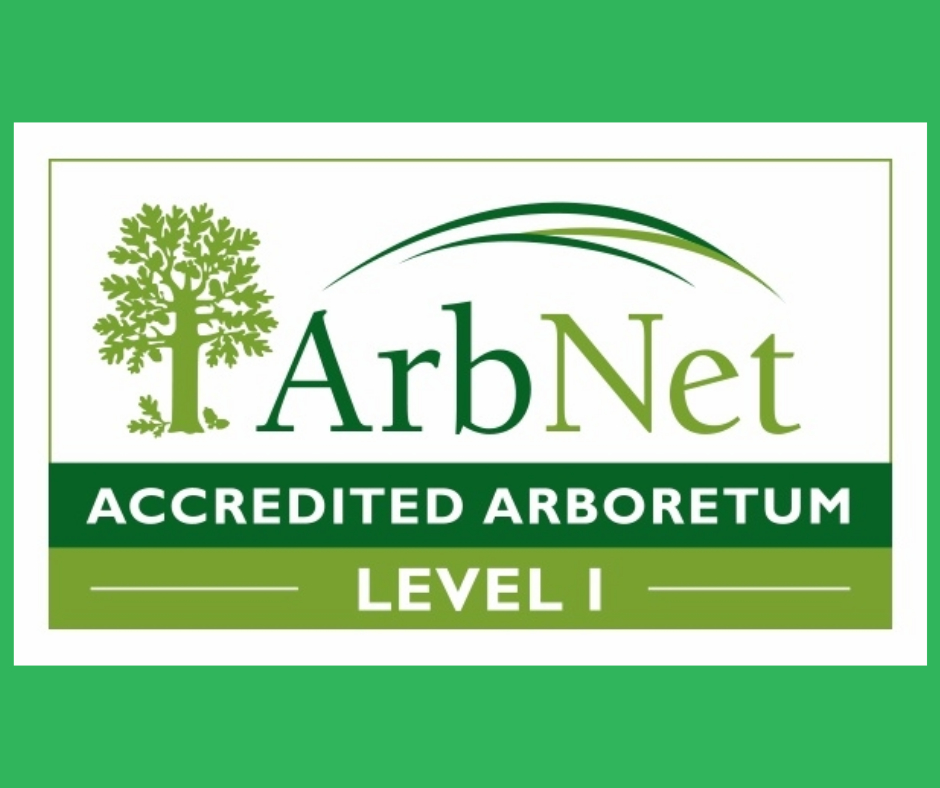 br>
Locust Hill Cemetery Virtual Tour