Contact Us
Oak Hill Cemetery
1400 E Virginia St
Evansville, IN 47711
Get Directions
|
Location Details
Hours: OFFICE: Mon-Fri 7:30 a.m. to 4:30 p.m. & Sat 9:00 a.m. to 1:00 p.m.
GROUNDS: Sunrise to Sunset
In This Department
Topics of Interest
Department Home
Song Dedicated to Oak Hill Cemetery (1906) - "A City of the Dead"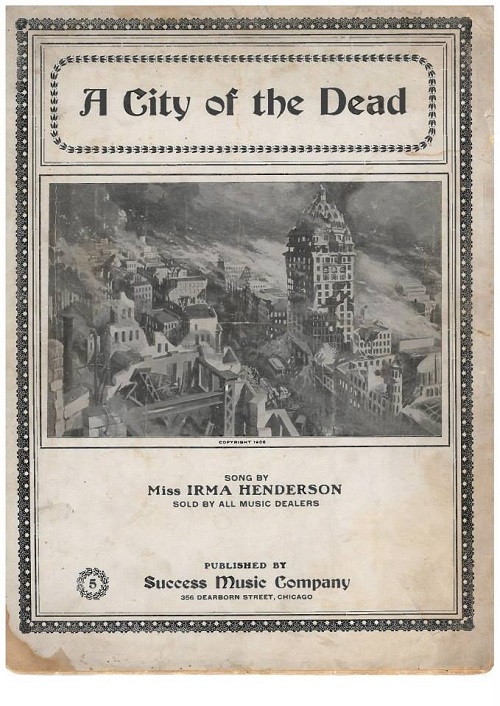 In 1906, Miss Irma Henderson wrote and a song dedicated to Oak Hill Cemetery published the same year by Success Music Company, Chicago Illinois.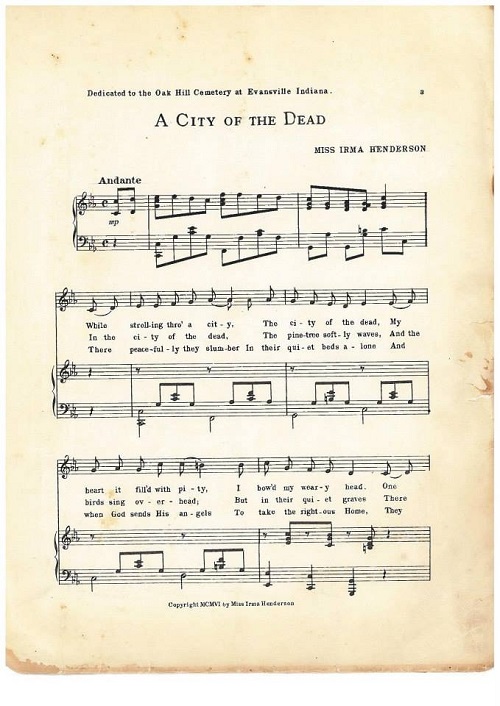 Click to listen.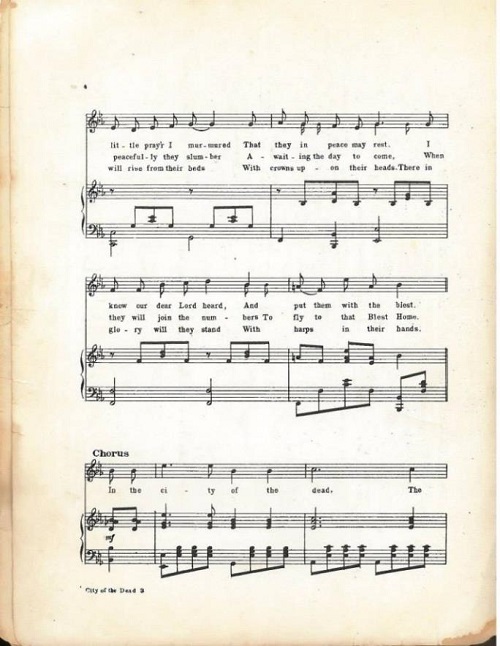 Lyrics:
While strolling thro' a city,
The city of the dead,
My heart is filled with pity,
I bow'd my weary head.
One little pray'r I murmured,
That they in peace may rest.
I know our dear Lord heard,
And put them with the blest.
In the city of the dead,
The pinetree softly waves,
And the birds sing overhead;
But in their quiet graves
There peacefully they slumber,
A waiting the day to come
When they will join the numbers
To fly to that Blest Home.
There peacefully they slumber
In their quiet beds alone
And when God sends His angels
To take the righteous Home,
They will rise from their beds
With crowns upon their heads,
There in glory will they stand
With harps in their hands.
Yes in glory they will stand
and a harp in their hand,
When He calls them to the Gate
Standing in his shining state,
With a crown in His right hand,
He your burden wil take
Leading them to the Promised Land,
And this their home will make.
What are the joys of this land?
Heaven is our real home.
Why then so proudly stand
When death's message says, "come."
These are the joys that end
In the tombs of that city.
When God His angels send
Merciful Jesus, have pity.
Chorus:
In the city of the dead,
The angels sing their hymn.
There among them softly tread.
Angels pray for the dead.