Pigeon Creek Greenway Passage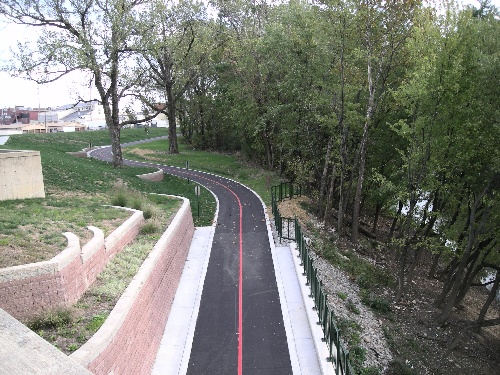 Pigeon Creek Greenway Passage
The Greenway Passage is a walking/jogging/biking trail along the Pigeon Creek and the Ohio Riverfront.
winds through the heart of Evansville. The 10-foot wide paved trail showcases the creek and the banks of the Ohio River in downtown as it connects neighborhoods and parks, business districts and nature areas. The Greenway is a safe and scenic place where you can run, skate, ride your bike or wheelchair, exercise your dog, stroll your baby, enjoy a leisurely walk, or train for an upcoming marathon.

On June 5, 2004, the Pigeon Creek Greenway Passage was designated a National Recreation Trail by the National Parks Service. This prestigious award designated the Greenway as a component of a larger national trail system that stretches across the United States.

The Greenway will eventually encircle the city. To date, it is completed in sections that total 6.75 miles. Click on this link for a copy of our brochure.