Contact Us
Water & Sewer Utility
1 NW Martin Luther King Jr Blvd
Civic Center Complex, Room 104
Evansville, IN 47708
Get Directions
|
Location Details
Phone: (812) 436-7846
Hours: M - F 7:30 a.m. - 4:30 p.m.
In This Department
Topics of Interest
Department Home
More Information
Understanding your Bill
Learn More About Your Bill

To help you better understand your bill, we've provided details about each section below. You can also check out our bill calculator for more information about how your monthly usage is calculated.
Learn about recent changes to our delinquent billing process.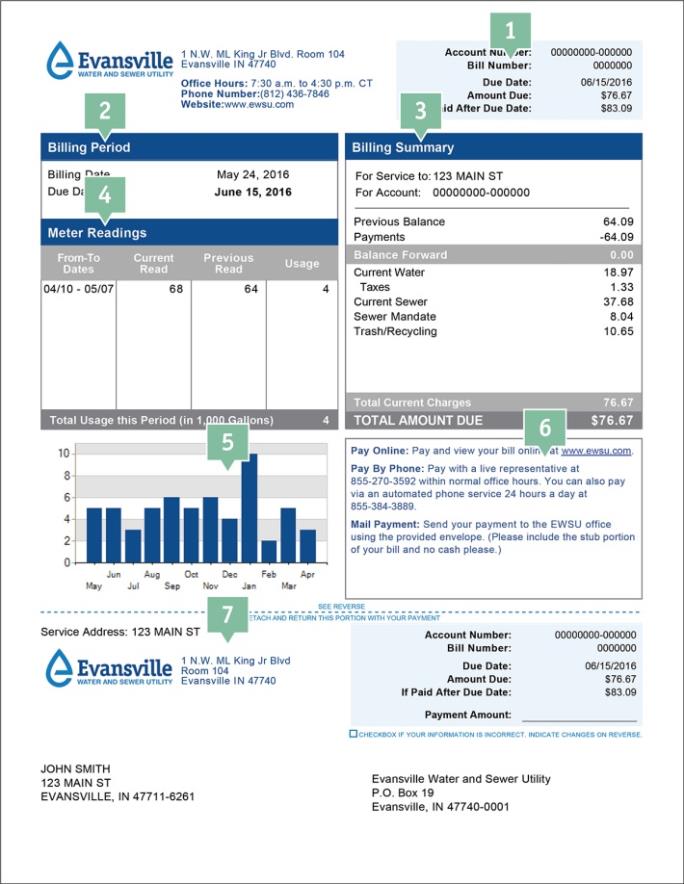 1. Account Information
Your account number, the bill number, the payment due date and the bill total
2. Billing Period
The exact time period for which you've been billed, plus the payment due date
3. Billing Summary
Your previous and current balance, including service charges and taxes. For more information about your charges, you can also view EWSU's Water Rates and Fees and Sewer Rates and Fees.
4. Meter Readings
Your current water usage and the difference from the previous month
5. Usage History
Shows your water usage over the past 12 months
6. Message Center
Useful, timely information for EWSU customers
7. Bill Stub
When you mail your payment, detach and return this portion of the bill in the provided envelope.

Family of Three
Leanna's family uses 5,600 gallons of water in January. Since we bill in thousand-gallon increments, we round down to 5,000 on her monthly bill. In February, Leanna's family again uses 5,600 gallons. But we've rolled over those extra 600 from January, so her total usage is 6,200 gallons. Just like last time, we round down for her monthly bill. She is charged for 6,000 gallons. The extra 200 will be added to March. Leanna's family uses 4,800 gallons in March, creating an even bill for 5,000 gallons.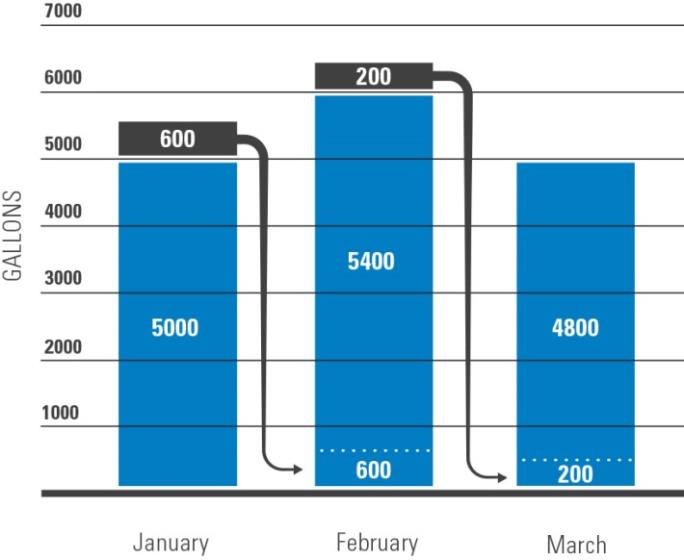 Single Person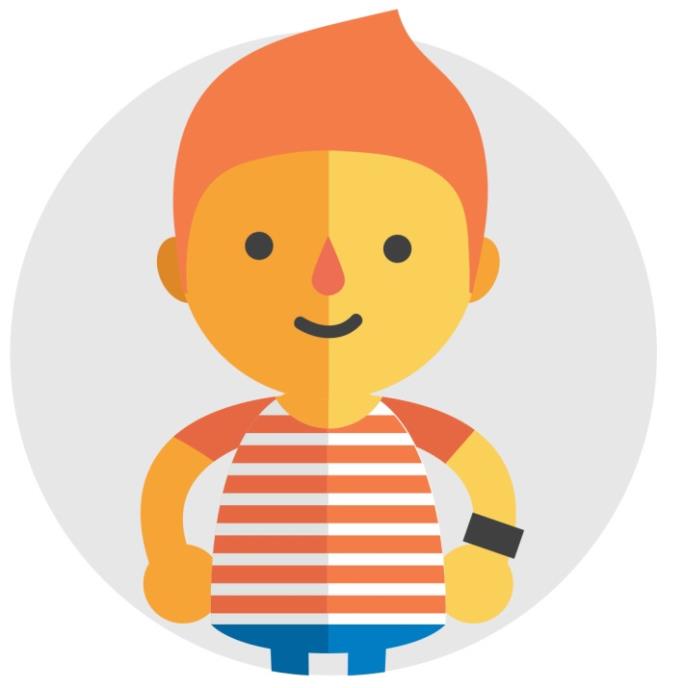 Damien lives alone and uses 2,100 gallons of water in January. We round down to 2,000 on his monthly bill. In February, Damien again uses 2,100 gallons. Even with the rolled over 100 from January, we are still rounding down, so he receives a bill for 2,000 gallons again. Because we round down, Damien won't pay a higher amount until the rolled over gallons add up to 1,000. Since Damien uses 2,100 gallons each month, he sees less frequent changes in his bill than Leanna.